Put down your cleanser and eye cream and lend me your ear. I'm here to tell you about Alpyn Beauty, skincare's latest wunderkind. In their own words: "Alypn is the first sustainably sourced natural skincare line formulated with a potent proprietary complex of wildcrafted and hand-cultivated alpine botanicals grown in the mountains surrounding Jackson Hole, WY." In other words, Alpyn is making high-performing skincare products that are good for you. More importantly, they're also good for the environment.
With "clean beauty" trending in the industry nowadays, it's hard to know if a brand is actually clean. I love the story of Kendra Butler, founder of Alpyn Beauty, a native New Yorker who moved to Jackson Hole, WY. Once there, she discovered how harsh and detrimental a climate can act upon the skin. What she took away from the beautiful environment around her was that while her skin wasn't benefiting from the climate, the plants and wildlife were thriving and flourishing. It was then she was onto something.
Alypn uses ingredients from the mountains that surrounded Butler's new home. It was then the idea for Alpyn was conceived. All Alypn ingredients are sustainably collected via wildcrafting, the process by which fruit, flowers and branches are carefully removed for the product: the living, breathing plant remains behind unscathed. Additionally, all products are packaged in 100% recyclable materials. This makes the products good for the environment from start to finish.
If you're new to Alpyn, pick up their products for your starter kit. Once you begin using their gentle and nourishing roster of skincare, going back to drugstore brands may not be physically possible.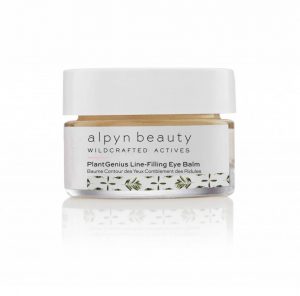 Supercharged plant power at your fingertips. Alypn's Eye Balm is pillowy soft, absorbing quickly into the fine lines around your eyes. Lightly dab the balm morning and night and watch your eyes de-puff and brighten.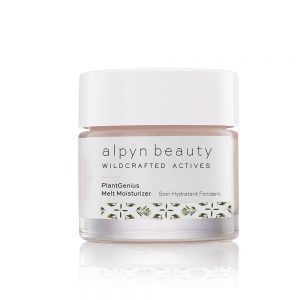 Super hydrating and light, Alypn's Melt Moisturizer quite literally melts into your skin. Left behind is plump and hydrated skin. Pro Tip: the moisturizer is light enough to use as a primer before applying your makeup routine.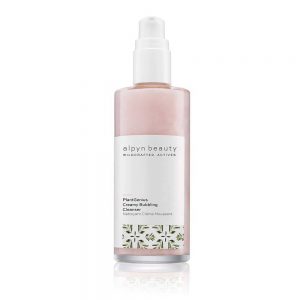 Lovely and sudsy, the Creamy Bubbling Cleanser will be a staple in your shower. Start and end the day cleaning the grime away with Alpyn's gentle antioxidant-rich cleanser.
Get real time update about this post categories directly on your device, subscribe now.