Before I dive in, one thing needs to be said: Beauty Pie is a rad company. If you're wondering what Beauty Pie is exactly, I'm delighted to educate you. Beauty Pie is the first ever buyers club for beauty aficionados. In short, you can enroll in a membership on their website. This allows you access to incredible, high-quality products at a much lower price.
You may be wondering how Beauty Pie manages to do this. If you're a member, you'll have the access to their incredible line of products without paying for a middleman, retailer costs or celebrity marketing efforts. It's honest-to-goodness great product at an affordable price.
The powerhouse has several different memberships to choose from. You can choose from a couple different tiers of monthly costs to buy up to an amount of products a month. Or you can enroll in annual membership at a slightly lower rate. All in all, it's the perfect place to go if you 1) love high-quality makeup and skincare, 2) love trying new products and 3) don't want to spend a ton of money.
Not sold yet? Check out a few of my favorite Beauty Pie products below that you'd have access to with a membership.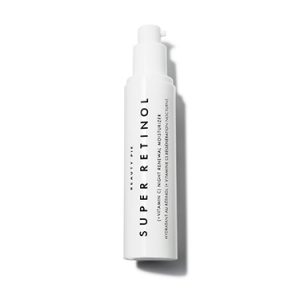 Brighten, smooth skin and tackle fine lines and wrinkles all in one with the Super Retinol Moisturizer. On a normal night, I put it on as the last step before bed and wake up more refreshed. Typically $95, members can have this for only $11.23.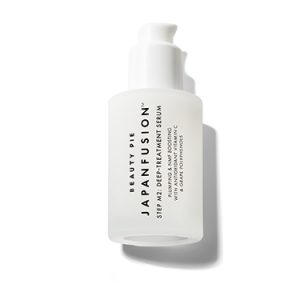 This serum is part of the Japanfusion™ line which also includes a cream, toner and cleanser. I'm a huge fan of this serum. Two pumps energize my skin and leave it feeling silky smooth the next day. Paying $40 or $50 on a serum is no longer necessary with this $9.42 option.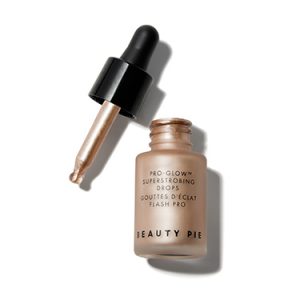 I am obsessed with these drops. However, a little goes a long way. Using the dropper, dap some of this luminous formula on your highlight points (cheekbone, brow bone, cupid's bow) to look bronzed and beautiful. For $6.37, its a fun way to spice up your nighttime makeup look.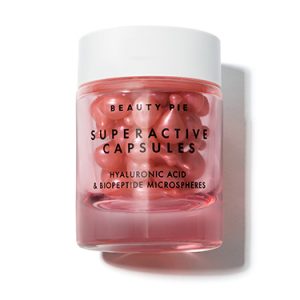 Yes, the above is quite a mouthful. These little capsules are one of the coolest products in Beauty Pie's lineup. They hold high doses of stable actives that will plump, smooth and hydrate skin. All you have to do is twist off the top and press into skin. These are typically sold for $65 each; for members, they're $12.24.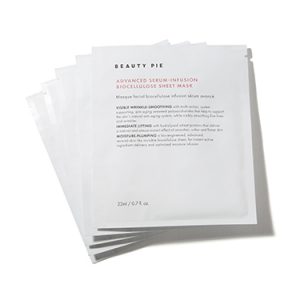 Sheet masks over everything. Beauty Pie's Anti-Aging Sheet Mask is a self-described "fast-acting cheat-sheet for luminous, smooth, lifted skin." Use this before life's big events for a little boost of skin confidence. You'll receive a set of 5 for $17.54.
Check out Beauty Pie's entire roster of products for high-quality accessible skincare and beauty.
Get real time update about this post categories directly on your device, subscribe now.