When it comes to jewelry, I'm fairly particular. I like dainty, small pieces; nothing too loud or crazy. That's why I tend not to suggest jewelry as a gift for myself when family and friends ask what I want. I like what I like. All of that was fine until I came across Capsul Jewelry. I was on Instagram when I saw someone that I follow post about Capsul. She had ordered a necklace with her name "Emma", written in the handwriting of her recently deceased grandmother who also shared the name "Emma." I stopped in my tracks.
It's rare to come across a company that can have such an immediate emotional pull on you. But Capsul did that. And now, it's my go-to for gifts, especially in the wake of the upcoming holiday season. Capsul specializes in custom and personalized pieces. Their necklaces, bracelets and beyond are simple and delicate which is right in my wheelhouse.
Check out my favorite pieces from Capsul below, all perfect gifts for the loved ones in your life.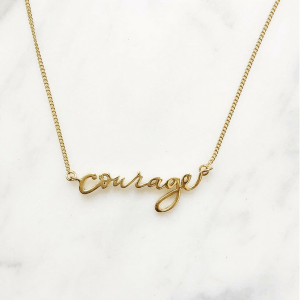 Behold the piece of jewelry that first caught my attention by Capsul. You can submit your own handwritten option or use their default font. The mold is 3D printed, cast and plated individually. You can tell the quality from the thickness of the plate; it's not some flimsy piece of costume jewelry. This would be great for a best friend.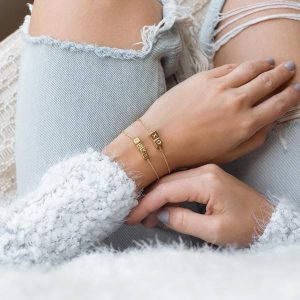 This is perhaps my favorite piece from their collection. I have already purchased my Mom and Grammy bracelets for Christmas (Don't worry, I won't be sharing this article with them!) I also picked one up for myself. The blocks are adorable and shiny, but subtle and small enough to be an everyday piece.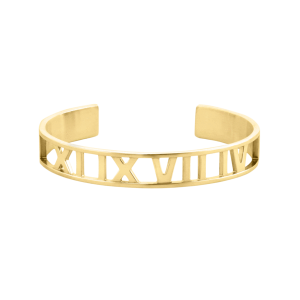 For an edgier piece, I'm a huge fan of the Custom Cut Out Cuff. You can either engrave the cuff with a special note or carve out a date within the cuff, like pictured above. This would be a great option for someone celebrating an anniversary.
This jewelry is more than just a necklace. It's a special way to gift someone you love with a piece that they'll have forever.
Get real time update about this post categories directly on your device, subscribe now.