Shopping for the holidays can get hectic. Like, really hectic. With a list in your hand, you head out into the world with the hope that you'll be able to score the exact thing that the people in your lives want. I've been struggling with holiday inspiration for a little while now. It creeps up in October and blows into a full-on panic by the end of November. Lucky for me, Dagne Dover has hit us with their holiday collection, making the act of buying gifts a lot easier.
Dagne Dover is the accessories company you need to know about. Think about your current purse. What is it doing for you? Does it have built-in pockets? Does it have a cup holder for when you're on the go? Is it stylish? Trendy? Dagne Dover has the ability to answer all of these questions with a resounding yes. The company is all about delivering "thoughtful solutions so that people can spend time enjoying life's valuable moments." This is important, especially during the holidays.
So behold, I've compiled my favorites from Dagne Dover's holiday collection for everyone on your list. It's time to get shopping.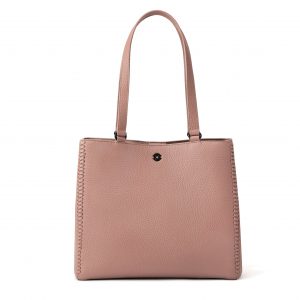 This is my new favorite work bag. They launched the 'medium' size this season for those who wanted something a little more portable than their 'large.' The gizmos are endless; a magnetic tab closure to give and take space, a neoprene laptop sleeve, a bottle holder, pockets, and Dagne Dover's signature key leash. This would be the perfect gift to yourself or for any woman on-the-move (I'm sure you can think of a couple).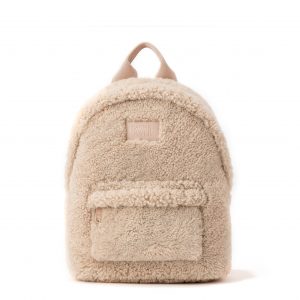 I wish I had known about Dagne Dover when I was in college. What makes this backpack so fun is twofold: the shearling and the size. Built with a sleeve made for a tablet, as well as a myriad of other pockets, this backpack is perfect for your college kid. Gone are the days where lugging around textbooks and heavy laptops is necessary. This backpack is not only stylish but organized.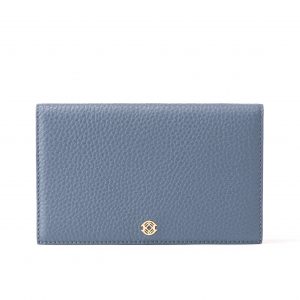 Do you have someone on your list that is constantly jetting off on their next business trip? Enter: The Accordion Travel Wallet. It comes with two internal pockets for your passport and cash, six cards slots and one external card slot. Give the gift of organization especially in the face of international travel.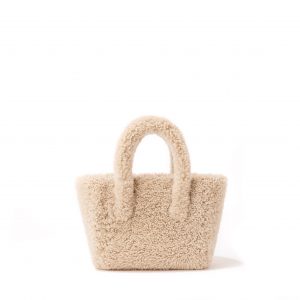 Little girls don't need to be left out of Dagne Dover land. Their Petite Tote in shearling is a spunky choice for your rising fashionista. Zippered and magnetic-closure pockets have room for everything and more. They'll be the talk of the playground.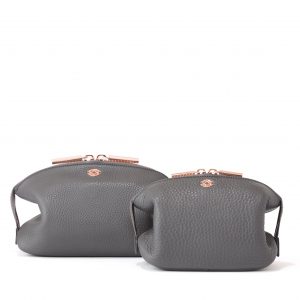 Who doesn't need an extra bag for makeup? The Lola Pouch comes in small and large sizes and will change the way your gal pals cart their makeup around. The pouch comes fitted with slip pockets and magnetic closures that help reduce the risk of spilling and breakage. The lining is also easily cleaned unlike so many makeup bags that end up getting tossed after a year's worth of use.
Dagne Dover is the gift to give this holiday season. I won't judge if you pick up any or all of these for yourself.
Get real time update about this post categories directly on your device, subscribe now.