As we know by now, I'm a sucker for women-led businesses. In fact, I try and make a point of purchasing everyday products that are run by women because it's 2018 and women supporting women has never been more important. When I came across Girl Undiscovered online, I was immediately hooked. Girl Undiscovered is a New Zealand-based beauty brand owned and operated by a female collective.
At it's core, Girl Undiscovered embraces the all-natural and the imperfect to offer top-of-the-line skincare and beauty products. On a more tactical level, Girl Undiscovered pursues the best of the best raw ingredients, grown in environments that lend themselves to the best product possible. It's worth doing a deep dive into their philosophy on their website. Long story short, their ingredients are pure and natural, they believe in ethical trade, and they go further than organic-based brands with their 100% Wild mindset, meaning they go beyond organic to reflect their commitment to naturally and ethically sourced ingredients.
I was super excited to try some of their products. Take a peek below for your Girl Undiscovered starter pack.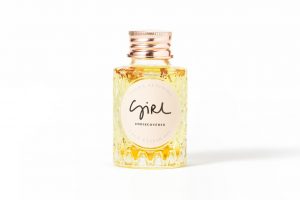 I've always strayed from using oil-based beauty on my face. This is in part due to my natural tendency to sweat nonstop. However, I've found that the Stars Aligning Face Elixir Oil is the perfect addition to my nighttime routine. It's not what you expect from an oil. Perfectly light and deliciously fragrant, pressing the oil into your skin before bed results in glowy, nourished skin come morning.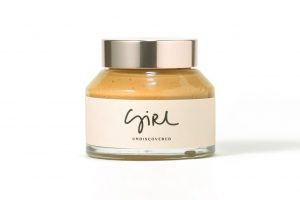 It's no secret that I love a face mask. It's honestly odd if you don't find me doing some sort of mask multiple times a week. Girl Undiscovered's mask helps prevent and heal breakouts,and brightens, softens, and balances the skin's complexion. The best part is that they don't limit the number of times you can use this a week. Goodbye hectic and stressed out skin.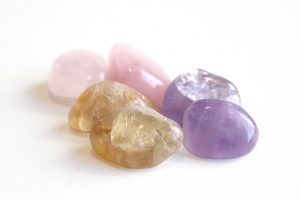 Oh yeah, we're talking crystals. Impossibly pretty, crystals are the cherry on top of a self-care session. By massaging moon-bathed quartz crystals into your skin, you slow down and channel a more calm energy. Tactically, the crystals will help product absorb more thoroughly into the skin. All in all, they're a fun addition to your medicine cabinet.
It's always fun to explore a new beauty brand, especially one created by women, for women. Girl Undiscovered is about to become one of your favorites, mark my words.
Get real time update about this post categories directly on your device, subscribe now.