If there's one thing that I never get tired of receiving as a gift, it's a candle. What's even better than a generic scent? A Homesick candle that sparks a memory or evokes an emotion. Homesick is my latest candle obsession. They believe "nothing is more powerful than a memory" and I can't help but agree. Their simple and chic designs combined with their unique scents that fill the room beautifully make them a perfect gift for everyone on your list.
Homesick has an expansive range of candles, ranging from the 50 states to specific cities, to holidays to memories. If you're in a gift rut, don't know what to get someone, want to get a little something for yourself or all of the above, they deserve a deeper dive. Check out my Homesick picks for this gifting season below and make sure to snag a few for the special people in your life.
First and foremost: a gift for me. I moved to New York City after graduating from college and it's safe to say that I'm obsessed with the magic and excitement that comes along from being here. The second I saw the New York City candle, I instantly became so excited. The candle calls upon spring days in Central Park and concrete to embody (at least in my opinion), the greatest city on earth.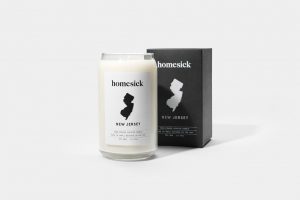 This one is going to my Mom and Grammy, for sure. New Jersey will always be considered home and going home means seeing these wonderful ladies. This candle will be perfect in each of their homes. The candle captures the best parts of the state, channeling the ocean and cranberries. It makes me nostalgic and happy just writing about it.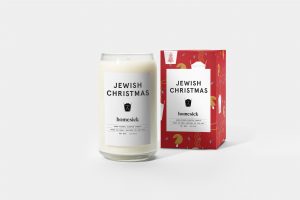 I grew up in a dual-religious household with my Dad being Jewish and my Mom being Catholic. Homesick's Jewish Christmas candle is the perfect gift for my Dad as he'll totally get a kick out of it. They channel the memory of buttered popcorn and a movie followed by the traditional Chinese food feast that comes along with the holidays. With top notes of butter, popcorn and nutmeg, you'll also love the base note of vanilla that will fill your home.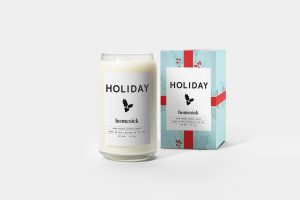 This is the perfect gift for someone who may be missing holidays at home this year. Whether you have a friend serving overseas or who is needing to work during the actual festivities, here comes the Holiday candle to bridge the gap. Freshly cut pine trees, sugar cookies and crackling fires all come together to evoke the magic of the holiday season. Sniff for notes of cinnamon, wintermint and musk.
Get real time update about this post categories directly on your device, subscribe now.