For me, my skincare routine has been evolving ever since I went to the Clinique counter with my mom when I was little. What started as a little moisturizer has evolved to include serums, eye creams, toners, treatment lotions, spot cream and as of late, a hydration spray.
You've probably seen a hydration spray on the shelves of your favorite beauty store or skincare counter. Hydration sprays are popping up more and more as demand increases from consumers looking to up their skincare game. I recently began using Jane Iredale's set of hydration sprays to wonderful results.
So why use a hydration spray? What's the point? Well, using a hydration spray can have a multitude of positive results depending on which one you go for. If you're unfamiliar with the magic of hydration sprays and why they rock, I'd suggest starting off with Jane Iredale's POMMIST, Balance, and Lemongrass Love sprays. It is then that you will understand the power of the nozzle. I use a hydration spray after a run if I'm not showering, before a using a mask, right before I go to bed, right when I wake up: the list goes on.
Learn a little more about this hydration spray trio below:
As the name suggests, this hydration spray brings in the delightful scent of pomegranates into the fold when using. Yes, pomegranate smells great but it's also an antioxidant, helping to fight free radical production brought on by sun exposure. On a scientific level, free radicals are uncharged molecules that have an unpaired valence electron. That's a complicated way of saying they are not great when it comes to your skin.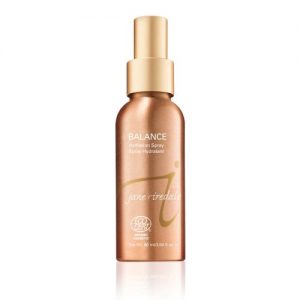 Don't tell the other hydration sprays but this one might just be my favorite. Though I wouldn't classify my skin as oily, these things can happen. Balance helps 'balance', quite literally, my oil production and pH. Using ingredients like orange essential oil, orange peel extract, grapefruit peel extract and algae extract, my calm feels calmer and more nourished post-use. If you're acne-prone in the least, this would be the hydration spray to lean heavily on. In addition to all of the other wonderful ingredients, Balance also has great tea extract, shown to be beneficial for acne-prone skin.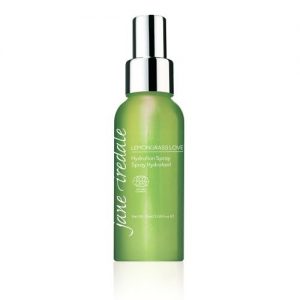 Citrus vibes only. Jane Iredale's Lemongrass Love hydration spray is lemony, helps condition and protect the skin, and minimizes oiliness and the appearance of pores. That's what I like to call a "do-it-all" product. On an aromatherapy note, spraying Lemongrass Love can help alleviate the feeling of jet lag and stress, making it a must when traveling. Use this on any skin type and experience the same results.
Hydration sprays are a small investment and a fun addition to your daily skincare routine. Just a few spritzes can lend themselves to an overall improved skin quality and feel. Tell me which one is your favorite!
Get real time update about this post categories directly on your device, subscribe now.