As we know, I'm not one to shy away from the latest feminine health product. From supplements to organic tampons, if there's one thing I believe in, it's treating our bodies with the best care we can. Knours feels the exact same way. If you're not familiar with Knours, lend me your ears.
Knours is a woman-led company that was originally inspired by the idea of clean living. For years, we've been inundated with facts and figures surrounding how certain things are bad for the skin: salt can bloat, too much dairy can cause breakouts, and so on. But what about when you're on your period? On a personal level, when it's my time of the month, my skin tends to freak out. I'm talking redness, minor breakouts (but enough to drive me crazy) and overall, an imbalance that makes me sensitive to venturing outside.
Knours has a collection of eight key products, designed to combat period woes. I was lucky enough to try three of them and saw some pretty spectacular results. If you're someone who struggles with their skin during their menstrual period, Knours would be worth looking into.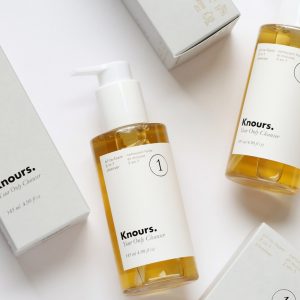 First up: Your Only Cleanser. This one does the double cleanse for you, starting with oil and ending with foam. For best results, apply a pump or two to dry skin to first remove makeup and grime. From there, wet your hands and wash your face as normal.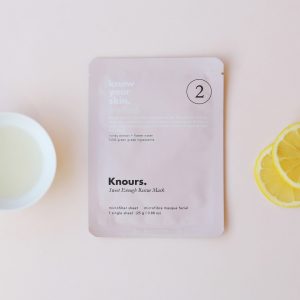 Any beauty company with a mask is a company I can get behind, especially if it's during my period when I want a little extra self care. Though you can use the mask when it's not your period, it's formulated with honey extract that works to restore and hydrate when your skin is feeling down. Like any sheet mask, leave this on for 20 minutes for best results. When you peel it off, make sure to press in any excess serum with your fingertips or a jade roller.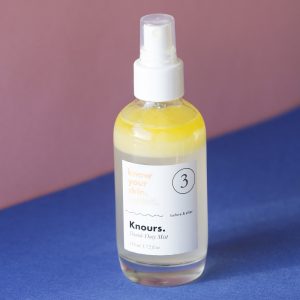 The Double Duty Mist is one of these revolutionary products that are eventually going to sweep the nation. You have the privilege of saying you knew it first. It's optimal use is twofold. You shake it for use before your period when skin is dry and flaky which allows for the solution to combine more and deeply moisturize. Then, post-period, you don't shake it. When the skin is most sensitive, the bottom layer of the mist soothes with aloe vera and botanical extracts.
Give your skin the love it deserves when your skin is most fragile. The science behind Knours will transform your skin during your menstrual cycle in the best possible way.
Get real time update about this post categories directly on your device, subscribe now.