So a little while back, my brother got married and honeymooned in Greece. Cue my insane jealousy. Not only is Greece visually stunning, it's home to architectural wonders, delicious food and… some pretty spectacular skincare. Yes, that's right. I was jealous of my brother's honeymoon in Greece because I was missing out on the skincare. Priorities? Regardless, Greece is home to Korres, an all-around beauty company born more than 20 years ago.
I've dabbled in the brand before, picking up a cleanser here, a cream there. After taking a brief hiatus from the brand, I've returned in full force. The Korres I once knew has expanded and molded themselves into one of my go-to skincare brands. I'm particularly obsessed with their Pomegranate-infused products as well as their Wild Rose line. Both leave my skin feeling it's best.
If you haven't tried Korres, check out three reasons below.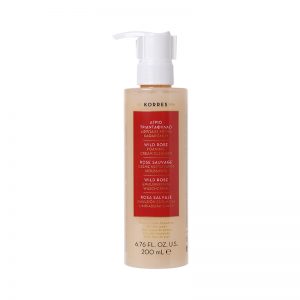 It's hard to find a cleanser that has the right amount of suds, feels good on your skin, effectively removes grime and smells good. Korres has managed to crack the code with their Wild Rose Foaming Cream Cleanser. It's gentle enough to be used during your morning and nighttime routines, even around the eye area. This particular product is infused with their Wild Rose Oil, a natural source of Vitamin C and Super Vitamin C. The cleanser leaves you with silky soft skin, perfect for taking on the day.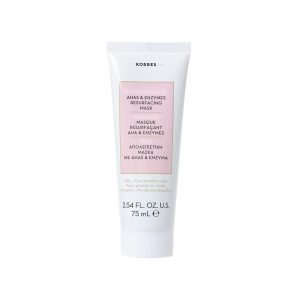 This mask is so good that my roommate is already planning on buying a second bottle for herself. Korres's Resurfacing Mask is an upgrade to your weekly exfoliation routine. They suggest you use it three times a week, coming out around every other day. Korres channels pomegranate grains to exfoliate the skin, glycolic acid to peel away dead skin cells and white clay to remove excess sebum while refining pores. I can't say enough good things about this mask.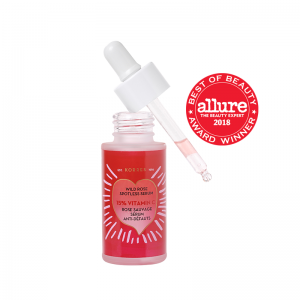 This serum was on Allure's "Best of Beauty 2018" list so you know it's good. This serum is little but mighty, utilizing Vitamin C to reduce the appearance of dark spots, dullness and skin discolorations. For best use, shake it up and apply to the face and neck in the morning and evening. I like to pair it with the Foaming Cream Cleanser to really bring out and appreciate the scent.
Get real time update about this post categories directly on your device, subscribe now.