There is no worse feeling than severely chapped or dry lips. Okay, well maybe there are a couple worse feelings, but cut me some slack. I suffer from chronic dry lips when wintertime comes along and I dread it all year. Every cold day, I've habitually used lip balm after lip balm to try and combat the dryness. While most will keep my chapped lips at bay for a couple hours, the flakiness returns with a vengeance. This year, I say no more. I've discovered Lanolips and now there is no going back.
Lanolips is an Australian-based company that all of the celebrities lean on for lip products. Olivia Culpo is even a fan! That was the moment I decided I needed to try.
Below are the three products I'll be leaning on all winter long to keep my lips soft and hydrated. Join me in the banishment of cracked, dry lips with these Lanolips essentials.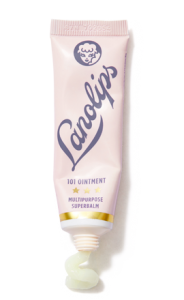 The name has a lot to unpack. This bad boy is 100% natural with 101 possible uses (hence the name). Tackle dry lips first and foremost but while you're at it, heal cuticles, cracked heels, dry noses and more. The possibilities are endless. I love it because it seals the moisture in unlike any other balm that I've tried. This one gets a 10/10 for keeping these lips soft and kissable.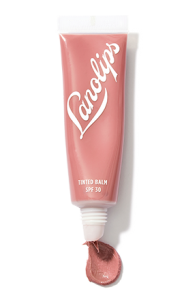 I've never received so many compliments on a lip color before. Not only does this have the hydrating quality of the 101 Ointment, it has incredible color pigmentation that stays on your lips. It's the ultimate tinted lip balm that acts more like a high-functioning gloss. I have the Perfect Nude shade and it truly lives up to it's name. This has officially become a staple in my purse.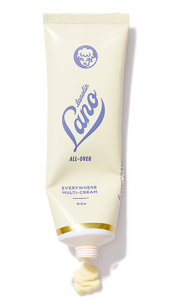 OK, so this isn't technically for your lips but I couldn't leave it off this list. I hope you'll forgive me. This cream has completely transformed my dry skin. I have eczema which can cause some dryness at key spots like behind my knees and around my elbows. By using a teensy bit of this cream, skin is left soft and nourished. Lanolips also suggests using it as replacement of your current day, night, eye, baby and body creams.
Dry lips and skin doesn't have to be something you experience this winter. Instead, turn to Lanolips for life-changing products, here to save you from yourself.
Get real time update about this post categories directly on your device, subscribe now.