There are innovative appliances or gadgets out there that can help you cook or clean around the house faster and easier. Here are some of the things that I found on Amazon that can hopefully cut down on the time you spend on house chores and buzzing around like a busy bee for your family. Save those hours by spending quality time with your kids or a date night with your husband instead. They are so affordable too.
For those of you that like a hard boiled egg or any kind of egg recipe in your dishes, this little gadget can easily cook up to six of them. You can adjust the timer so you can cook however you like them. The auto shut-off function will also prevent over-cooking and the buzzer can alert you when it's done. All you need to do is put them in, set the timer, close the lid and off you go doing something else.
For our cat lovers, this is a rake-like broom that can quickly remove your pet's hair from multiple surfaces like carpet, tile, hardwood or linoleum. You can sweep them up without scratching your floors, and the rod can be extended up to 6 ft to reach higher surfaces. It's multi-purpose too. There's a squeegee that can be used to clean up messy spills, windows and even your glass shower doors.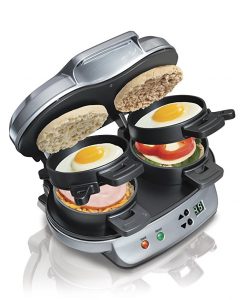 If you want a quick hot sandwich for your kids or yourself, you can use this appliance to customize a quick snack. Pop in your English muffin, crack an egg, and top it with cheese. Voila! You made yourself an English muffin sandwich, in less than 5 minutes and few bucks.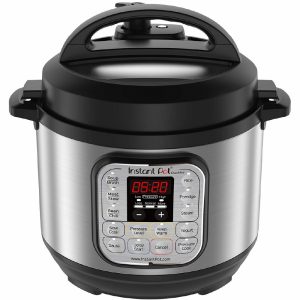 This amazing multi-use cooker can do so many things for your family, and cooking meals will be so much easier. It's a 7-in-1 multi-functional cooker: a pressure cooker, slow cooker, rice cooker, steamer, sauté, yogurt maker and warmer. It comes in different sizes too, from sizes for 2-3 individuals up to sizes for large families of more than 6 people. Everything is programmable – you can even auto-start your cooking close to 24 hours delay. Regardless of the size, they are all conveniently below $100. I know this will come handy for me in the winter months.
I was cleaning my bathroom over the weekend and found those tiles can be a pain to clean. The spaces in between can get dirty and moldy pretty quickly. When I found this little gadget on Amazon, I thought "this is it." Not only does it has a funny name, but the bristles come in a few different colors to indicate which one is for the bathroom or kitchen. I will be using this along with this mold mildew remover to have a much cleaner and spotless bathroom.
Hope that you like the gadgets above and if you do give it a try, let me know. We all like a clean house and cook delicious meals for our family, right?
Get real time update about this post categories directly on your device, subscribe now.