Feminine hygiene: not the most fun or sexy topic to write about but alas, an important one. Given that every woman has had their period, has their period or is awaiting their period for the first time, tampons and it's cohorts should be talked about more openly. For most of my life, I've relied on drugstore brands to carry me through this fun part of being a woman. But what I didn't realize that there was a more natural and healthy alternative. Les Littles readers, meet LOLA.
The LOLA Story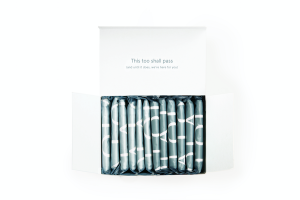 LOLA's story is straightforward. The company was created as a means to stop women from compromising when it comes to the products and information they need for their reproductive health. Can I get an "amen"! LOLA was founded by two women who had routinely been using products heavily advertised and pushed for in drugstores since they were teenagers. However, as time went on, they begin to question what exactly was in the products.
LOLA isn't just tampons and pads, either. They also have products for menstrual cramps, first period kits and sexual health products like condoms and lubricants.
The LOLA Products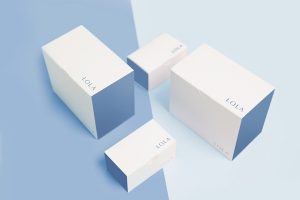 LOLA follows the subscription model that many other millennially-targeted companies are angling toward. By filling out a profile on their website, LOLA's team creates a customizable set of products that can be available for a one-time purchase or on a subscription basis.
I was most intrigued by their tampons, made from 100% organic cotton with all of the leak protection that you crave. This is where the customizable function is great. Purchasers of LOLA tampons choose the absorbency and the schedule of when the tampons are delivered. No more running out in the middle of the night. No more asking a friend, only to have their absorbency be drastically different than what's needed.
LOLA also has a great pad selection that are ultra-thin while maintaining long-lasting absorbency. Women can choose between all day protection or all night; or, they can customize the box even further, choosing exactly how many of each they'd like in their box.
Say goodbye to the tampons of periods past and upgrade with the new kid in town, LOLA.
Get real time update about this post categories directly on your device, subscribe now.