As of late, showering has become a bit of a chore. More often than not, when I'm in the shower, I'm thinking about all of the things that are waiting on my plate once I exit the shower. Am I the only one? Time is precious and if there's something I can do to shave a couple minutes here and there, I take it. My latest obsession for achieving exactly that is Meant, a do-all body care brand, born in Brooklyn, NY.
"Meant works as hard as you do, multitasking with less so you can do more." Can I get a "heck yeah?" Meant's line is filled with multipurpose products; you'll save time but not at the cost of quality. All of Meant's products are natural, organic and certified organic ingredients which should be a baseline for anything you use these days. With companies like Meant out there, buying cheap, toxin-ridden products is no longer needed.
Oh, and can we talk about their branding? I'm a sucker for great branding. Simple and minimal, just like their ingredients and approach to skincare. Check out a few of my favorite Meant products below and scoop them for those days when you need to get in and out of the bathroom quickly.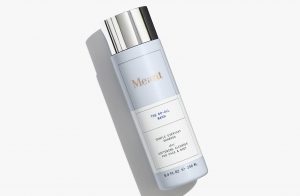 As you may have guessed by the name, this wash truly "does it all". Use it as a gentle everyday shampoo as well as a cleanser for the face and body. That's right: three products in one, each helping to tackle a different need in the shower. Meant's formula is antioxidant-free and allows for deep moisture across all facets. It's also sulfate-free in case you're someone who colors their hair. This is my go-to in the morning when my eyes haven't fully opened yet.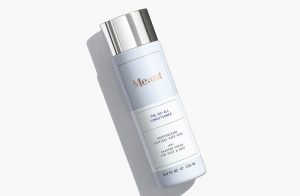 Your mind is about to be blown again. Not only is the Do-All Conditioner a full blown hair mask to be used every day, it's also a shaving cream. It's so convenient, it almost hurts. Vitamin B works to strengthen hair and leave it with a deny-inducing shine while also allowing for a smoother shave. If you're someone who suffers from post-shave redness and irritation, aloe juice and babassu oil come into play to help alleviate.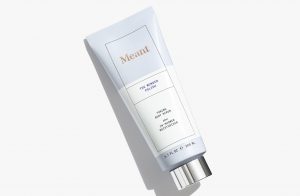 A Toning Body Scrub and an In-Shower Moisturizer walk into a bar and the rest is history. Introducing, The Wonder Polish. If you have a couple extra minutes, treat yourself with this guy. It gently exfoliates while also nourishing the skin. You officially don't have to feel guilty about not moisturizing daily (something that I am remiss in doing).
I love Meant because they allow me to save time while not skimping on quality. They're a pinch-hitter in a busy woman's life and for that, I am eternally grateful.