Sheet masks are one of Earth's greatest treasures. While I still love the traditional mask, wherein you slather the product all over your face to then rinse it off in 20 minutes, a sheet mask is my new guilty pleasure.
Sheet masks, for those who aren't familiar, are different fabrics fit to shape your face. These fabrics are then soaked with different serums that can target different things. Moisturizing, plumping, anti-aging, you name it! Sheet masks have taken the skincare world by storm for a couple reasons. One, they're effective. If used correctly, they have similar results to traditional masks. Secondly, they're just easier. There's nothing I hate more than bending over the sink, scrubbing at my face to get a particularly stubborn face mask off. With sheet masks, you simply peel back the fabric and dab excess moisture into the skin. I like to use my Gua Sha to do this though many simply use their fingertips to swipe upward.
One of my favorite spots for masks is Kocostar. Kocostar is a K-Beauty skincare brand with sheet masks for days. Check out a few of my favorites below. Chances are I have one on as I type this.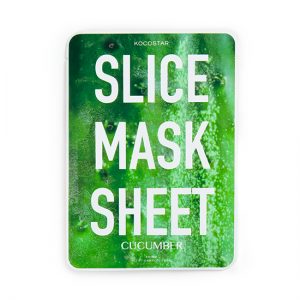 For high levels of Vitamin C and intense moisture, this one is for you. Plus, it has a delightful and light scent. The mask literally comes in little cucumber-shaped pieces that you manually apply, making it a little fun and different than your average sheet mask.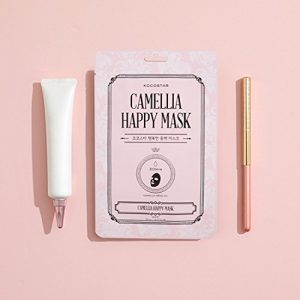 I feel happy already. The Camellia Happy Mask is for deep hydration. It's made with special rayon fiber and infused with red camellia oil. If you're suffering from acne, this would be a good choice for you. Raybon fiber is actually known to clear your skin.
Back with another fun one! Similar to the Cucumber Mask, this sheet mask also comes in small pieces that you manually apply. The watermelon helps to hydrate and refresh the skin,. A pro tip: you can actually use these masks anywhere on your body that need a little extra hydration and love, not just your face!
A sheet mask can do a world of good. If you're short on time, in the mood for some self care, or sick of the old-fashioned mask application, a sheet mask might be your new life-saver.
Get real time update about this post categories directly on your device, subscribe now.