I have been blessed with so many things in my life: a great family, an education and a job that I love. One thing that has missed the mark? My eyelashes. They are average, at best. Actually, let me backtrack. They were average, at best. Until I started using Starr Beauty. More specifically, Starr Beauty's Lash Conditioner.
A Little Bit Of Background On Starr Beauty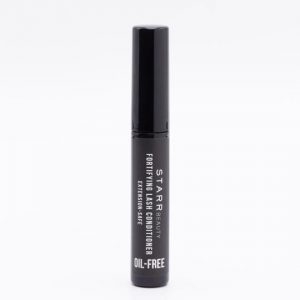 Founder Andrea Starr developed some pretty severe allergies about five years ago. As a result, she had to completely change her entire lifestyle. Like so many beauty and wellness founders, she was shocked at the lack of transparency in mainstream beauty products. She was horrified that she could walk into a store and purchase a product that may end up causing damaging effects on the body. From there, it became her mission to develop a line of clean and natural beauty products that actually work. For that, we are so lucky.
Starr began the project with research. From there, she started making her own prototypes and working with a molecular biologist who triples as a herbalist and biochemist to create the actual line.
The Products You Need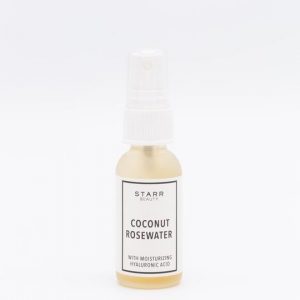 Starr Beauty launched three products that are about to be your beauty staples. First, let's chat about the two lash growth conditioners. One was made specifically for those who already have lash extensions. This is important because there aren't any ingredients that will dissolve the bond of the adhesive that comes along with extensions. Starr suggests using the conditioner twice daily for best results. I have taken Starr's approach and apply right after washing my face in the evening during my skincare routine and once in the morning before I put on my makeup.
Don't sleep on Coconut Rosewater! This is great if you need to refresh during the day. You can also use it in place of toner with a small cotton pad after washing your face. Starr suggests throwing it in your gym bag which I have also taken her advice on.
And there's only more in the pipeline for Andrea Starr. She's already developing a second line that will be called 'Ella' using her daughter as inspiration for products designed with teens and preteens in mind. And don't worry: as soon as it drops, I'll be getting the scoop.
Get real time update about this post categories directly on your device, subscribe now.