Subscription boxes are my weakness. Whenever a new one comes out, I find myself filling out my credit card details and anxiously awaiting the package. From wine clubs to more traditional beauty boxes, subscription boxes are, in short, fun. They allow you to try new products, new brands and things you might otherwise deem frivolous. They also make for great presents (or not). Lucky for humankind, Sunday Riley, my personal skincare wunderkind, has debuted a subscription box for the ages.
I received my subscription box a couple weeks ago and have been loving every single thing inside. The box that I tried out was their "Wellness Edition 2018," packed to the brim with a "curated assortment of fun, practical and (ultimately) real tools to achieve physical, mental, and energetic health." A box designed to make you happy; it was a concept I could get behind.
As the holidays approach, Sunday Riley's subscription box makes for the ultimate present. Take a peek at everything in the box below.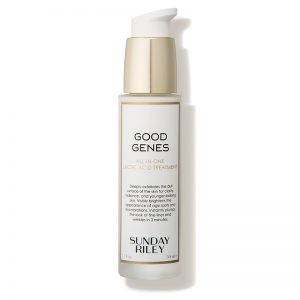 To kick off this list, let's start with a Sunday Riley classic: Good Genes. Good Genes is a clarifying and line smoothing lactic acid treatment. Pat with your fingers to immediately exfoliate dead skin cells while also diminishing evidence of fine lines.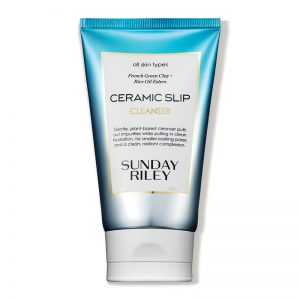 Say hello to your new daily cleanser. It's lightweight and balancing while still acting as an effective cleanser. Left in it's wake: smaller looking pores and ridiculously soft skin.
Period-proof underwear is another perk of the Sunday Riley subscription box. These washable and reusable underpants absorb your period so well that they can effectively replace the need for a pad or tampon (depending on flow).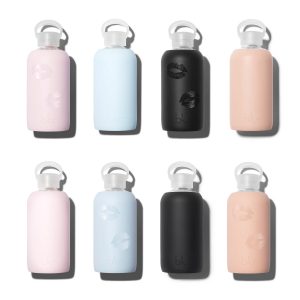 Look chic on the go with a bkr Water Bottle. This glass bottle has a silicone cover. It's also BPA-free and phthalate-free making it a environmentally-sound purchase.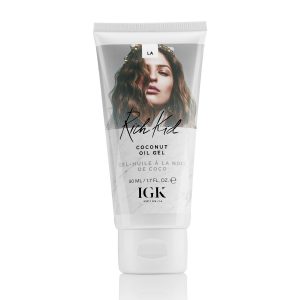 Lived-in, undone hair is now achievable with a small amount of the IGK Rich Kid Cocounut Oil Gel. The best part is that it's still effective on dry hair, eliminating the need for heat tools.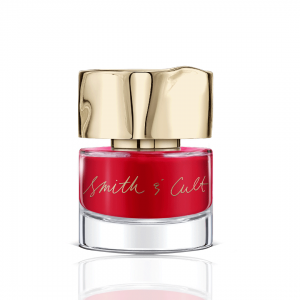 I find this Smith & Cult lacquer to be the most iconic shade of red ever created. Perfect for holiday parties, you'll be living in this shade during the wintertime.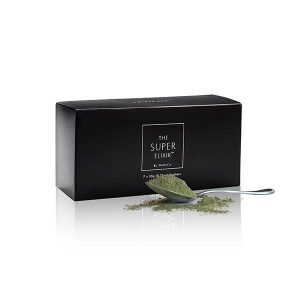 An all-in-one formula for the ages. This supplement will help support a healthier endocrine system all the way from your gut to your skin to your energy. I like to stir some into my coffee in the morning!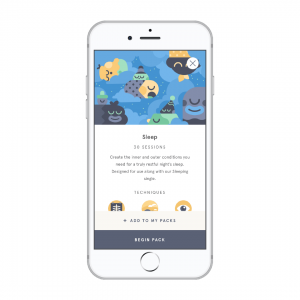 Guided meditation and mindfulness at your fingertips. With this particular box, you'll have access to a month of Headspace, the mediation app that is changing the way people take care of themselves.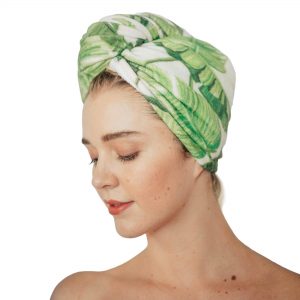 I've never felt more luxurious than when I get out of the shower and wrap my hair up in this Kitsch hair towel. Not only is the palm tree print adorable, the soft microfiber is gentle on my hair, letting it dry in style.
Clear Your Space, Clear Your Mind Kit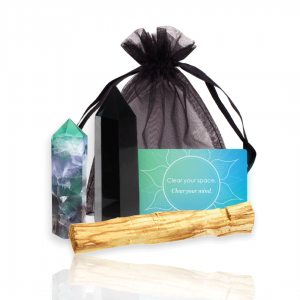 The box also includes Palo Santo & two crystal tower points of Obsidian and Rainbow Fluorite. To be honest, these were the first crystals I've ever owned. While some say crystals can help achieve good energy, I like them as a decoration at the very least.
I can't wait for the next Sunday Riley subscription box to hit the interwebs. You had better believe that this is one that I'll continue to order again and again.
Get real time update about this post categories directly on your device, subscribe now.