For as far back as I can remember, my mom has had this closet. And in this closet, there is a smorgasbord of different things — old accessories, outdated electronics, and gifts. Tons of gifts. More gifts than you can imagine. Over the course of the year, my mom would collect candles and spa sets and other things that would make for great last-minute presents. As time would go on, she would forget what was in there, making for a happy surprise when she was left without a gift for someone. The White Company is like my Mom's closet; so many unique and perfect presents in case you're in a bind.
The White Company has an impeccably chic line of products, ranging from super-soft pajamas to decadent bath oils. They're the perfect place to seek out with the holidays approaching. Their gifts are timeless and are the perfect something for a coworker, a friend, your Mother and beyond.
I've compiled my favorite gifts from The White Company for this holiday season. These feel-good gifts will put a smile on the receiver's face. And maybe, just maybe, you'll want to pick up a gift or two for yourself. No judgement!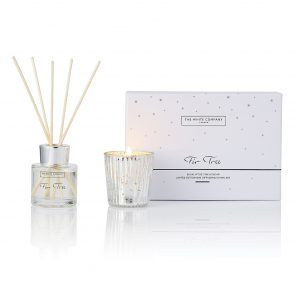 This scent makes me think of Christmas trees which is pretty much all you need to know. Wintertime is encapsulated in this diffuser with notes of pine, eucalyptus, cedar and moss. Beautifully packaged and designed, it's the perfect gift for anyone on your list.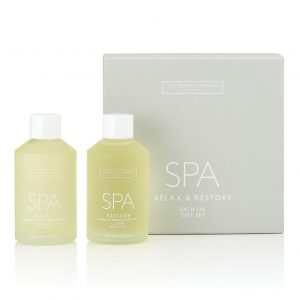 Bath oil must be on the must decadent things on the market. Most noteworthy, this set comes with two bath oils, aiming at relaxation and restoration. Using essential oils, you're basically bringing home a piece of the spa. Why not buy the set and divvy up the oils — one for you and one for a friend!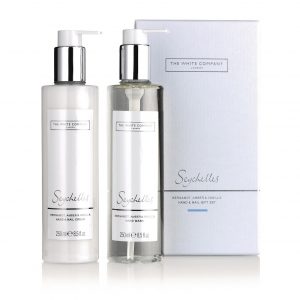 Am I the only one who is constantly running out of hand soap? Get ahead of the game with the Seychelles Hand & Nail Gift Set from The White Company, a duo more famous than peanut butter & jelly. Picture the balmy breeze off the Indian Ocean in the palm of your hands. Above all, this will be a staple in the bathroom from this point forward.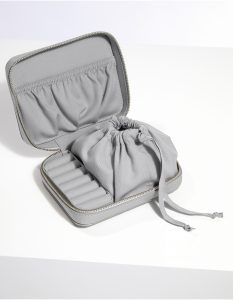 There's something wonderful in receiving something practical. This Jewelry Travel Case evokes that feeling. Whether you have a friend that's a Jetsetter or someone who is a fan of the long weekend, this gift will go the extra mile. Besides that, the interior is cleverly designed to pack all jewelry efficiently and effectively. Different pouches and ring holders allow for a no-stress situation.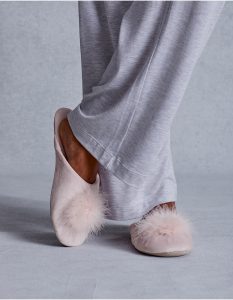 These are just plain adorable. Big fan of mules, big fan of pom-poms and an even bigger fan of the pale pink color. More importantly, these are comfortable and timeless. Furthermore, the slip-ons are made from comfy velvet. Picture these padding across the floor on Christmas morning on the way to open gifts. Raise your hand if you want a pair, too!
Get real time update about this post categories directly on your device, subscribe now.