I spend most of my life out and about. This is unfortunate, mainly because I always forget like I'm forgetting something or without something I need. On an average day, I can be out of the house for twelve to fourteen hours straight. This has a fun way of completely messing up my skin and my skincare routine. That's why I was so excited to discover that Ursa Major has a Bestsellers Trial Kit, aka the perfect way to try their line and stock up with minis for when you're on the go.
If you're not familiar with the wonders of Ursa Major, I'm thrilled to tell you a little bit more about them. They "believe anything's possible in life when you look and feel your best" which is essentially my life's mantra. When sourcing ingredients for their products, they choose to minimize any potential exposure to synthetic chemicals and opt for more natural ingredients to keep you looking and feeling fine. On top of all of this, they have an Instagram feed that brings me instant joy.
Anywho, back to the products! To reiterate, not only are these Ursa Major's bestsellers, they're sold in perfect minis, amazing for throwing in your purse and taking on the go. Learn more about the minis in their Bestsellers Trial Kit below (I've hyperlinked the full-size products to the name of the product in case you want to upgrade!)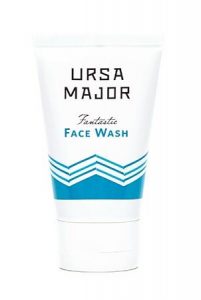 Gross but honest fact about me: sometimes during the day, my face gets so icky from commuting and existing that I just want to start over. That's why I have the Fantastic Face Wash on hand. It's a foaming gel cleanser with a hint of exfoliant to really get the grime off. I love it because it really makes my face feel clean but also because my skin has an improved quality post-use.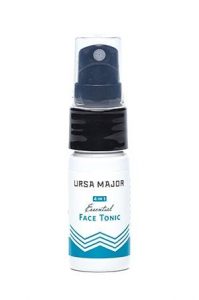 The 4-in-1 Essential Face Tonic is by far the most versatile product in Ursa Major's lineup. It cleans, exfoliates, soothes and hydrates — all in one. If you're on the go without a cotton pad, I like to wash my hands and then apply this with my fingertips, pressing into the skin.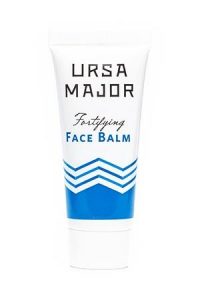 Immediately post tonic comes the Fortifying Face Balm. It's super-duper lightweight which is all you need during the day. Not only does it smell delicious, it doesn't leave that white film on your skin after using.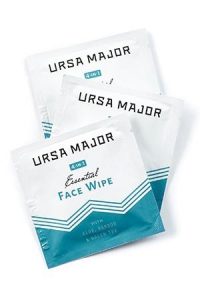 As a self-proclaimed lazy girl skin enthusiast, the Essential Face Wipes are the best thing since sliced bread. Individually wrapped for ease, these guys are infused with the 4-in-1 Essential Face Tonic, packing a quick punch when you need it. These are great if you are truly in a rush and want to get the grime off and generally feel cleaner.
Try Ursa Major's lineup for yourself to see why I love it so much. Their Bestsellers Trial Kit is truly a lifeline when I'm out and about and on-the-go.
Get real time update about this post categories directly on your device, subscribe now.