Feminine wellness: super important and yet rarely talked about. Luckily, there's Love Wellness, the brand you never knew you needed. Created by former Hills star, Lauren Bosworth, Love Wellness recently relaunched their product range, launching five new supplements that every woman should be looking into. Learn more about the new products below.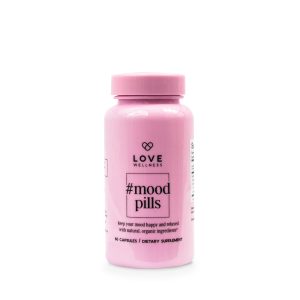 First up: #Mood Pills. Find yourself feeling down? Look no further. This natural and organic supplement is designed to lift your spirits and get you back to feeling normal. #Mood is filled with organic St. John's Wort, organic gingko leaf, vitamin B6, and GABA to keep you feeling balanced and happy.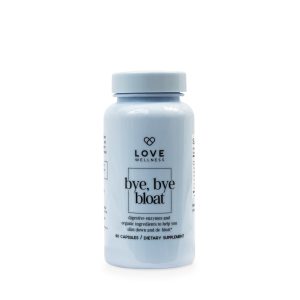 We have all been there. You went for the extra scoop of ice cream and all of a sudden, you've got a a full-on bloating situation. Or maybe, it's just that time of the month. Either way, Bye, Bye Bloat is packed with digestive enzymes, making it a pinch-hitter when it comes to tummy bloat.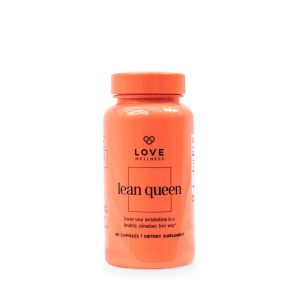 Metabolism is feisty, especially when you add in aging, pregnancy, stress, you name it. Take the Lean Queen, complete with Green Tea Leaf Powder, to help tone your body and ultimately, boost metabolism. This supplement is perfect for getting back on track after life's big moments.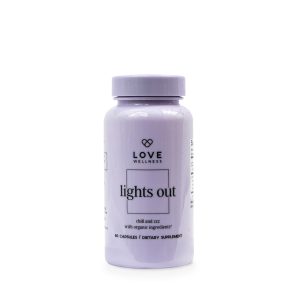 No more staring at the ceiling, counting sheep. Popping two Advil PMs is officially our. Lights Out is in. Lights Out is enriched with Magnesium, Organic Valerian Root Powder and Melatonin and will help you wind down for a much-needed, good night's sleep. It's about time you got a full 8 hours of sleep.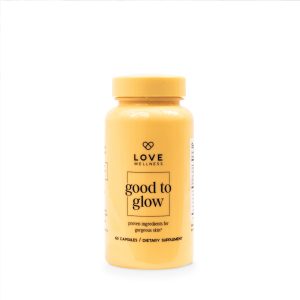 Start glowing from the inside out. Vitamins C and E, Collagen and Ashwaganda have come together to get your skin glow-ready, no highlighter needed. Bouncy-looking skin is only a supplement away.
Start your wellness journey with a few of Love Wellness's new supplements and learn more about the brand here.
Get real time update about this post categories directly on your device, subscribe now.