I think it's safe to say that most of us gave up on our childhood dream of becoming a prima ballerina right after we realized how painful balancing on your tippie toes really is. While you may never be able to glide across the stage in an effortless dance, a trendy new exercise routine called Barre has combined Pilates, yoga, and ballet into a strengthening class that will give you the long lean muscles of a true ballerina.
Its perfect for all fitness levels
Although Barre draws from ballet, there is virtually no dancing involved, making it a beginner friendly class. The exercises consist of long held poses and very small movements which can be easily adjusted to become harder or easier. The deeper you hold your poses the more challenging they get, so a single class can have dozens of levels for people of all abilities.
It Targets the hard to reach fat
That pesky inner thigh fat has finally met its match. The magic about barre is that it targets muscles you didn't even know you had! Tiny muscles near your buttocks, inner thigh, and lower abdomen will wake up from the targeted exercises and start toning up in no time.
It gives you lean muscles with no bulk
Ballerinas always grace the stage with the most stunning model-esque yet toned legs the world has ever seen. The defined muscle is just barely visible, and makes their legs look longer than life. The long held positions and minimal movements in ballet are what create these lean muscles, and they are what inspired the barre workout. Your muscles will strengthen and stretch, giving your legs the slimmed definition of a professional dancer.
It increases your flexibility
Since barre actively lengthens and stretches your muscles instead of shortening them like some weight training does, you will benefit from better flexibility. Many barre classes also take the time to show you how to roll out your muscles, which will prevent soreness and protect your body from future back problems, injuries, and plantar fasciitis. Start taking barre classes now, your future body will thank you!
It's never boring
"barre" and "bored" are two words you will never hear in the same sentence. Every class introduces new movements and upbeat pop songs that will have you lost in the famous barre trance in no time. There are hundreds of ways to make class interesting, and I promise your instructor will think of every single one of them. The variation in barre exercises will also ensure that different muscles are worked every time, keeping your body on its toes. Constantly changing up your workout routine like this will build new muscles and help you break through your weight loss plateau.
It boosts your energy levels
I used to used to laugh about the people who worked out for "fun" and throw a not-so-subtle eye roll in their direction. After trying dozens of different exercise routines and classes, I have finally discovered the magic that all those crazed fitness addicts are talking about! The upbeat style of this class mixed with the always enthusiastic teachers creates an environment that makes you instantly kick into high gear. You will walk out of class drenched in sweat, but somehow with more energy that you walked in with before.
It improves posture and builds confidence
Its a well known fact that a ballerina can never slouch, and barre class is the same. Almost every movement is done with a straight back and your instructor will constantly yell "belly in!" Sucking in your stomach actively strengthens your core, which is an important muscle for keeping a healthy posture. Barre class is full of confident postures that help you realize your inner power, and make you feel good about yourself.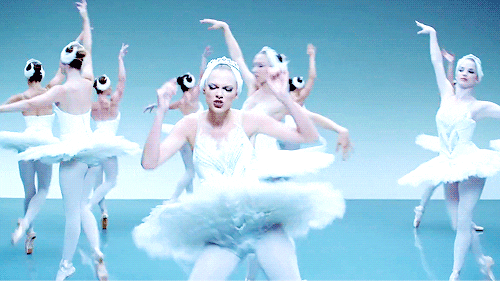 Unleash your inner Ballerina and have fun with it!