As a child and teenager, I was what most would call, "a voracious reader." You couldn't find my anywhere without a book. In the car, on planes ride, in my bedroom, at the beach: I was reading like it was going out of style. And then came college. Instead of reading for leisure, I was reading for class. I would read a book here and there on summer break but ultimately, I told myself that I would get back into reading after college had ended.
Well, I've been out of college for over two years and I've only just started making good on my promise, in part thanks to the Book of the Month Club.
How Does It Work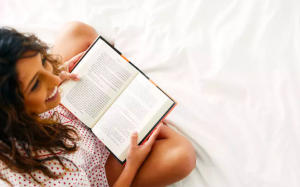 By becoming a member of the Book of the Month, you have access to a selection of the five, best new reads every month. From there, they're delivered right to your door. The books that they choose have an emphasis on early releases, fresh perspectives and debut authors. I like being the person in my friend group who "read it first."
Following that, the Book of the Month Club sends you your box, complete with a handy bookmark and your chosen book. From there, it's time to start reading.
The best part of the membership is the flexibility. Let's say a friend lent you a book or you hit the library; you can skip any month and roll your credits over for later. Zero stress.
Why I Love Book of The Month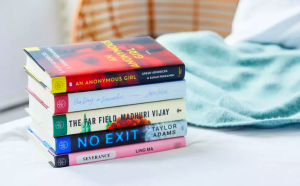 All in all, it has truly made me love reading again. In a world of customization and subscription boxes filled with meaningless consumer products that will come and go, books are forever. Reading allows us to connect with parts of ourselves we didn't know existed. Reading allows us to expand our community and our ways of seeing the world. Without reading, we would have a lot less empathy and kindness. I love the Book of the Month club for bringing that to my mailbox.