I love candles more than life itself. Perhaps that's a slight exaggeration. But! I semi-stand by it. Lighting a candle at the end of the long day is a signifier that relaxation time has begun. Is there anything more luxurious that starting a bath and lighting a candle? I don't think so. The great thing about candles and scent in general is that they spark memories and make us feel warm inside. For that reason, candles are a go-to gift for me. More specifically, Brooklyn Candle Studio is my new go-to candle for gifts to friends and family (as well as a gift to myself).
So what makes Brooklyn Candle Studio so special? A few things. For starters, their scents are incredibly personal and unique, calling upon cities of the world and universal feelings for their scents. Based out of Brooklyn, NY (obviously), the team creates "clean candles for cozy living" all done by hand.
The next time that you say to yourself, "Self? I need a little treat" or "Self? I really should pick up a present for my cousin/best friend/co-worker/mom" Brooklyn Candle Studio should be your first stop. Take a look below at some of my personal favorites.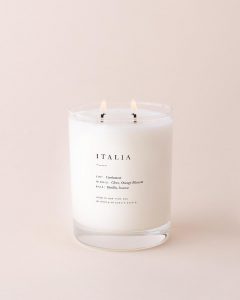 I'm selfishly including this candle ahead of my trip to Italy this fall. It's a fragrant blend of cardamom, vanilla, clove, incense and orange blossom meant to bring to mind a bustling Italian market.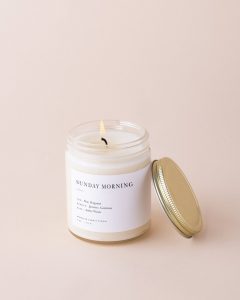 Who doesn't love a lazy Sunday Morning? Enter: this candle. With notes of pear and bergamot combined with a heart of jasmine and gardenia on top of a base of amber woods, this candle isn't messing around.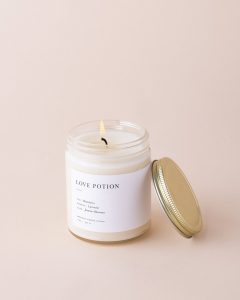 For all of the romantics out there, this candle will bring a smile to their face. Reminiscent of a freshly picked bouquet of wildflowers, it's for those who chase true love. Cheesy and yet true.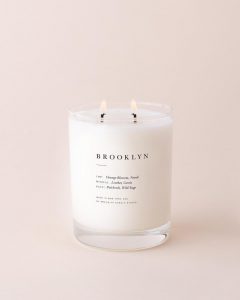 It would be unconscionable of me to write about Brooklyn Candle Studio without including the Brooklyn Escapist Candle. Inspired by late nights in NYC's greatest borough (yeah, I said it), you'll love the scent of wild sage, cassis and orange blossom.