I am not a tech person. Let me start by saying that. Similar to my inability to do math, understanding and utilizing technology is a challenging to me. When it comes to anything tech-related, simple is better. Meet Courant. If you identified with anything that I've written so far, odds are that you are a person that would also enjoy Courant.
What Is Courant?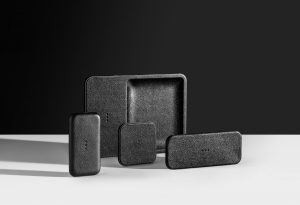 Courant makes wireless charging stations for everyone, not just the tech-literate impaired. Created with cutting edge hardware and premium materials, they're designed for "seamless integration into your daily life." Sounds good, right? Their product line ranges from portable wireless chargers to wireless charging pads and power banks. For someone like me who is constantly on the go and constantly on low-battery, the products have been a fabulous addition to my life.
Catch:2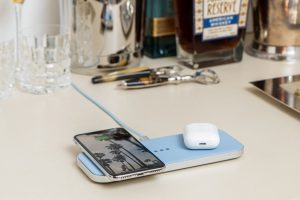 I have been using the for the Catch:2 last month or so to great results. It's a multi-device, fast and wireless charging station. That means I can place my phone and my AirPods on top so they can charge simultaneously. Too many times have I woken up without charging one or the other. That problem is now solved!
Created with premium pebble-grain Italian leather, it not only is high-functioning but it's positively chic. I have the Dusty Rose color and it fits in seamlessly on my bedside table. It also charges through my phone case, meaning that I don't need to constantly be taking it on and off for the Catch:2 to do its' job.
More, Please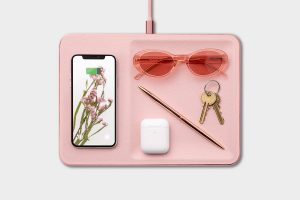 In addition the Catch:2, there's the Catch:1 that is a similar model that charges one device. Then there's the Catch:3 that is a little larger than the Catch:2, perfect for a kitchen countertop. There's also the Carry model for on-the-go charging without needing a cable.
It's not often I get jazzed about something technology-related so take my word that Courant is the real deal. Great for gifts and personal use, get ready to be seeing this brand everywhere.