Trying new haircare, makeup and skincare is sort of my thing. So when I was served an ad on Facebook for Formulate, I added it to my list of things I absolutely had to get my hands on. Shampoo & conditioner that was perfectly engineered just for me? This duo would also evolve with me. Sign me up.
Formulated based on your hair and the environment, Formulate uses an interactive quiz to hone in on your specific haircare needs. Gone are the days of grabbing some mass-produced personal care product off the shelves. Thanks to Formulate's high-tech process, you now have control.
Why Formulate Is Different From Other Personalized Haircare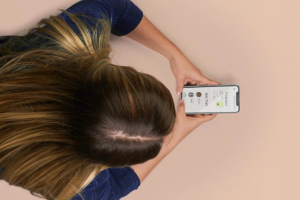 They go the extra mile when it comes to service. Formulate has customer service representatives on-hand to answer any and all questions that may come up when navigating through the personalization process. Additionally, the have a pretty awesome that is not only easy to use but effective. On the app, you can adjust your formulation settings and provide feedback to the chemists themselves. It's like a chemist in your pocket.
Furthermore, they brought in industry-leading chemists and engineers to create technology that formulates based on your unique characteristics and the efficacy of their growing list of ingredients. Formulate is preservative, sulfate, paraben and cruelty-free. This haircare is good for you, good for your hair andgreatfor the Earth. That's something we can all get behind.
My Formulate Experience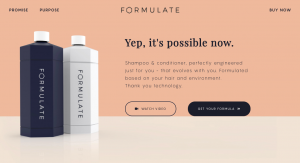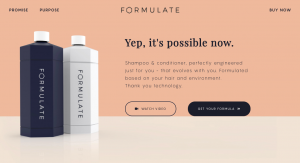 As I said, I love a good, personalized quiz. They start by learning more about your natural hair color (mine is brown), then move into length (I have long hair right now) and then into the pattern your hair naturally forms (mine is wavy, with S-shaped soft curves and waves). From there, they dive into thickness, oiliness, scalp sensitivity, experience with dandruff, and your current routine.
After having used the products for a little over a week, I can safely say I love it! The scent is light and I notice that I spend last time fussing with my hair over the course of the day. They took my hair goals into account (lengthening, glossy, and deep conditioning) and I'm starting to see some noticeable differences. Try it for yourself and let me know what you think!