Charcoal has been getting some serious hype lately in the beauty industry. There are claims that it's good for your skin, your hair, and even your teeth. For readers who are new to the world of charcoal as a beauty enhancer, there may be some confusion as to which products to use. And just how can this ashy residue enhance your beauty routine?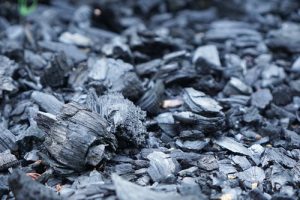 Charcoal can be implemented into your beauty routine in a variety of ways, including:
-Acne prevention
-Cleans teeth by bonding together substances that stain teeth
-Removes blackheads
-Balances oily skin
Here are some products that have been hugely popular on the internet:
Biore Charcoal Pore Strips
I use these in my daily routine. The package states that these strips act as a magnet to cling to the blackheads and plugs in your pores. I recommend this product because not only does it help remove dirt from your nose, but the also helps to shrink pores. These strips work well and I can personally attest to how well they work.
Carbon Coco
This kit includes activated carbon toothpaste, activated carbon tooth polish, and a bamboo bristle tooth brush. The reviews on the site are extremely positive, and the company's products are 100% natural (and includes free worldwide shipping!) Check out the teeth whitening items here.
Yes to Tomatoes Detoxifying Charcoal Cleanser
This is a product that is highly rated on Amazon and is praised in many beauty articles. This scrub uses a combination of the tomato's antioxidants with the charcoal to bring out impurities and help with breakouts. You can check out the product here and give it a try for yourself here.
While charcoal has been around in beauty products for a while, it is now only recently becoming a huge trend. Why not give it a try and see for yourself!