For some reason, when I hear the word 'vitamins', it conjures up a gross, chalky pill that my mom would encourage me to take when I was younger. Rationally, I know that is not the case for all vitamins. In fact, according to Globe Newsire, vitamins and supplements will supposedly be a $220 billion dollar industry by 2020. Hum Nutrition was born out of the founder's (W personal struggle with skin and breakouts. After years of trying your typical topical product and prescription drugs, Walter was spent. So he decided to forge his own path.
Enter: Hum Nutrition. Hum's mission? To become the best beauty nutrition business in the world. And there are a ton of reasons to try Hum. It's premium quality, recommended by leading nutritionists and clinically proven to be effective. On top of all of that, it's also non-GMO, gluten free and sustainably sourced.
Looking to dive into the world of nutritional supplements but don't know where to start? Take a look at my favorites from Hum Nutrition below.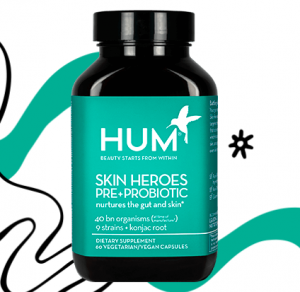 Every woman should be taking a prebiotic and probiotic. Lucky for us, Hum has a two-for-one. Formulated for problematic skin, these vegan capsules support skin hydration and balance the gut microbiome. After using these, 88% of peeps reported a decrease in breakouts and 81% reported an improvement in digestion.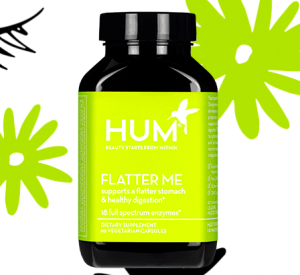 Flatter Me is one of my favorites. Essentially, it supports a flatter stomach and healthy digestion. Our bodies naturally make enzymes; however, as we get older, enzyme levels can decrease which lead to digestive imbalances. Flatter Me helps break down lactose, proteins, carbs, fibers and fats to help improve overall digestion.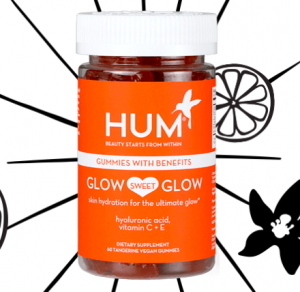 Who doesn't love a gummy? Perhaps if my multivitamins were gummies when I was younger, I would have taken them more often. These vegan gummies stimulate collagen production and are infused with hyaluronic acid to lock in moisture. Plus, they taste like delicious tangerines. Win-win-win!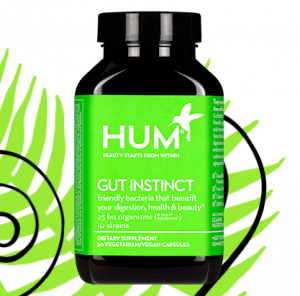 Another probiotic for the win! Gut Instinct benefits your digestion as well as overall healthy and beauty. Probiotics have been studied for their ability to prevent bad bacteria from taking over the body which can cause gross things like halitosis, cavities and bowel irregularities. No one wants that.