This summer flew by! Unfortunately for me, I haven't been to the beach at all yet, and it's already August. Being newly graduated, I had to get settled and start working in New York City. While I have definitely had fun this summer, I haven't had time to get my tan on. Luckily, I found an amazing product that can help out ladies in a similar situation who haven't had time to tan this summer. So, what is the secret miracle product, you may ask? The answer is….self-tanner!
Yes, I know this product has been around for years. However, many women have complaints: the product smells, it's too dark, it doesn't work, it's too messy…the list goes on. Recently, I was recommended a tanner from a company I model for, and I am now hooked on it!
Jergen's self-tanner really works!
It's called Jergen's Natural Glow Instant Sun https://www.amazon.com/Jergens-Natural-Instant-Sunless-Tanning/dp/B00Q23KDOM?th=1. It comes in shades ranging from dark to light, but I purchased it in light bronze, since I am fair skinned. I had some doubts about it, but it actually works – I am super bronzed and glowing now. I used about three coats of it, twice at night and once the next morning. You can apply as much or as little as you want to achieve your desired level of tan.
It comes out in a foam and applies pretty evenly over your body. It can stain your hands, so be sure to wash your palms right after use. The tanner dries within a minute and will take a few hours for the color to really develop, but you can see the results right away. It also smells like coconut, so you don't have to deal with any weird chemical smells. The bottle says that the color lasts for days, and I can attest to that.
The best part was how cheap and accessible this product is. I picked it up at my local CVS and it was about $14. I honestly thought it would have been more and could not be more pleased with this purchase.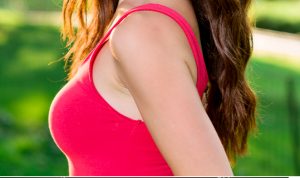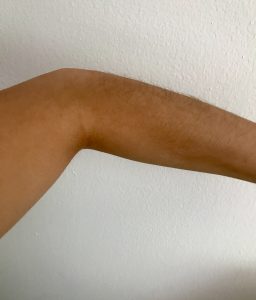 Ladies, if you can't make it out in the sun this summer, go pick up some of this self-tanner and get your glow on!