My goal was simple: acquire the Kari Gran Lip Whip no matter what. Based on reviews, scouring the internet and checking in on my favorite beauty bloggers, the Lip Whip had a celebrity-quality about it. Not wanting to be left in the dust, I knew I needed to get my hands on it.
Kari Gran's mission is simple. They want to serve the simple, universal needs that unite all women. Made without petrochemicals, parabens, phthalates, mineral oil, chemical additives, known toxins, preservatives or synthetic fragrance, Kari Gran is what we call "eco-luxe." They go the extra mile to make sure that environmental responsibility and sustainability is top-of-mind. As a result, this thought process is shown through their minimal packaging and dedication to finding the best ingredients.
So yes, back to why I love the brand so stinkin' much. The Lip Whip is what got me hooked. But it's the skincare that makes me keep coming back. Take a peek below to see my favorites from Kari Gran and run, do not walk, to get your hands on them as well.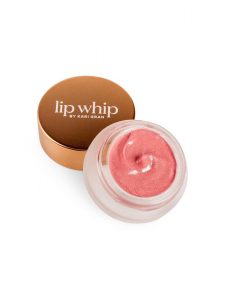 "We are pleased to announce that the war on lips is officially over," reads the description on the Kari Gran website. I couldn't agree more. This clean, moisture-rich solution treats lips the way they should be treated: gently while also combating the dry, flaky and chapped ness. In a variety of colors, I suggest getting one for the office, the car, your handbag and your bedside. My favorite is the 'Rosie Gold' color.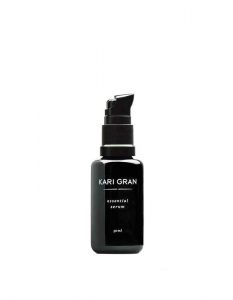 I'm a sucker for a good serum. There's something about applying serum that feels very luxurious to me. Kari Gran's Essential Serum comes in a variety of sizes. What makes it so special is the blend of 15 plant and essential oils that work to nourish the skin. With a boost of Vitamin E, the serum provides much-needed moisture to the skin, all year long.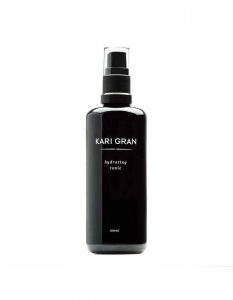 This multi-tasking tonic is here to take on any and all skin issues you may be facing. Containing a blend of super sooting ingredients, the Hydrating Tonic helps to fortify and strengthen the skin's moisture barrier. Unlike other tonics, this one is alcohol-free and won't strip the skin.
It's 2019. If you're not wearing sunscreen on the daily, what are you even doing? I joke, I joke. But in all seriousness, it's time to get hip to the importance of sunscreen. Kari Gran's Three Sixty Five protests skin from both UVA and UVB rays. It's light on the skin while also extremely moisturizing. Who says sunscreen had to be gloppy and irritating?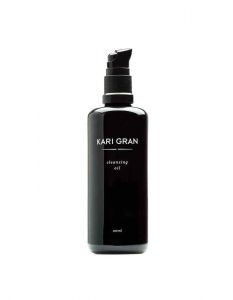 I'll admit, it took me a while to back away from my foaming cleansers and introduce a cleansing oil into my routine. Lucky for me, Kari Gran's made it easy. This one draws out impurities while still hydrating. An added bonus? It continues to calm and balance the skin long after the cleanse. Key ingredients include orange lavender oil and organic avocado oil.