Boring ingredients are out; exciting and fresh ingredients are in. LATHER, skincare brainchild created by Emilie Hoyt, was inspired by unlikely source: severe migraines.
"At age 12, one of my triggers was perfume. I had to eliminate it from my beauty products and any perfumes that were in our house," said Hoyt, during our interview. "There weren't many unscented or essential oil products out there at the time."
So, Hoyt set out to change that with LATHER. LATHER takes their cues from nature, making sure that each and every product is thoughtfully formulated to deliver daily wellness, relief and joy. Furthermore, while the products are free of paragon, sulfates, mineral oil, synthetic fragrances and colors, they are far from boring.
Furthermore, Hoyt's personal favorites are the Chia Seed & Passion Fruit Cleansing Oil. "It cleanses and works as a moisturizer!"
When it comes to Hoyt's secret to achieving work/life balance, Hoyt has some sage advice. "Put your oxygen mask on first.Whether it's sleep, nutrition or exercise, what I've learned is that things can go south rather quickly. " Sounds pretty good to me.
Without further ado, below is your LATHER starter pack. These are some of my favorite products that I've incorporated into my routine the past few weeks. I love them because 1) they work, 2) the ingredients blow away what I've previously been using and 3) oh yeah, the work.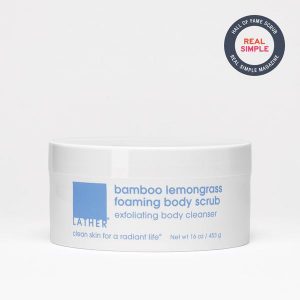 This one-of-a-kind body exfoliator has powdered bamboo to gently polish and hydrate the skin. Say hello to irresistible and soft summer skin.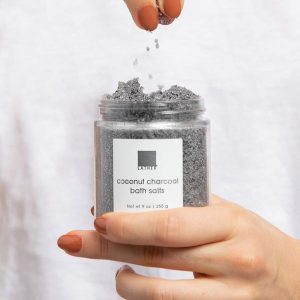 It's probably been too long since you've enjoyed a luxurious bath. In fact, these mineral rich bath salts, infused with coconut oil and activated coconut shell charcoal, will amp that bath right up.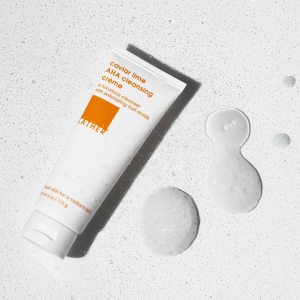 Reveal smoother, more balanced and even-looking skin with this creamy foaming cleanser. Most noteworthy, this product is infused with Caviar Lime, a small yet powerful citrus fruit from Australia. This has swiftly become my new favorite cleanser.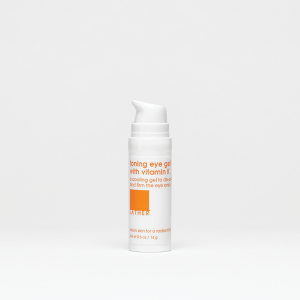 The bags under my eyes have bags. As a result, I use LATHER's Toning Eye Gel. This cooling, lightweight gel provides immediate relief and revitalization for tired, puffy eyes.