Confession: I own a ton of different makeup products and end up only using five or so staples every day. Am I alone here? The problem lies within my want to try the next sparkly thing on the market. Shiny packaging and claims to completely change XYZ always seem to tempt me. And now, I have a ton of makeup that I don't use. All of that being said, Lilah B. is a brand I recently came across online that is giving me pause (in a good way).
Lilah B. makes beauty simple. Everything about the company has the word "minimal" in mind. Their niche product roster is top-of-the line, their products are multipurpose and the packaging is sleek and subtle. All of these things make my heart sing. Founder Cheryl Yannotti's goal is to allow women "to achieve a finished look with fewer products – encouraging a movement to declutter, minimize and simply." That's something that we can all get on board with.
And yes, as mentioned, the quality is high here. Shadows stay put, blush is vibrant, the lip colors are heavenly. The packaging is where they get me. Their products are housed in modern stone compacts that feel meaningful and heavy in your hand. You simply slide the compact to reveal the product inside. Can you say "chic"?
If you're new to Lilah B., I've put together a few products that I've been loving. And yes, these have been incorporated into the daily routine as staple products. I'm sure you'll feel the same.
Three cheers for a product that is multipurpose. I've said it once and I'm sure I'll say it a thousand times: multipurpose beauty will save you time and simplify the routine. Lilah B.'s Divine Duo is creamy and matte allowing for the monochromatic look that is all over Instagram right now. My favorite feature is the buildable nature; go light for day and then reapply for nighttime.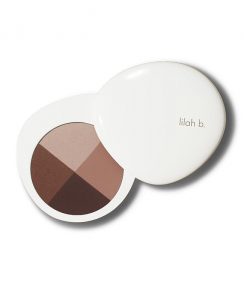 Long-wearing and versatile eyeshadow shades come together in this heavenly quad compact. The Palette Perfection Eye Quad comes in four different variations. From light to dark shades, the different eye looks you can create are endless. The high-quality nature of the shadows allows for great pigmentation and a long-lasting finish. I have the nude palette and it's perfect for day and night.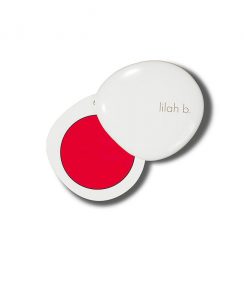 Yes, another lip product. While I love all makeup equally, my lips take on a different level when the weather gets colder. I'm committed to keeping them nourished and hydrated, no matter what the temperature is. Lilah B.'s Tinted Lip Balm gets the job done and then some when it comes to keeping my lips in tip-top shape. Flavored with mint and a hint of lavender, it also tastes great.
Revamp while simplifying your beauty routine with a visit to the Lilah B. website. Chic, hardworking makeup will be waiting for you.