The future of clean beauty is here and it's through One Ocean Beauty. The clinically-proven company is taking the skincare world (and me) by storm with it's ethically sourced and effective products.
Clean beauty has always been a buzzword but what does it really mean and why is it important? With so many brands claiming to be "clean", it's more important than ever to see
k out companies that are actually fulfilling their promise of being clean. One Ocean Beauty chooses the best natural and synthetic ingredients that meet clean beauty authority standards like Credo and Detox Market. However, they don't stop there. Their production is sustainable and both their inner and outer packaging are 100% recyclable. As if I even have to write this, their products are also cruelty-free.
Let me get back to lauding One Ocean Beauty. I love their products because they fuse nature and science, using the power of the world's oceans to harness and deliver amazing results for your skin. Additionally, the company is invested in the good of the world. They regularly donate to conserve the world's oceans giving them an A+ in my book.
Take a peek at my favorites below and lose yourself in the fantastic world of One Ocean Beauty. Your skin… and the world's oceans… will thank you for it.
Controversial opinion: cleansers are my favorite skincare product. I like that they kick everything off. A good cleanser sets the tone for your routine. One Ocean's Beauty Purifying Ocean Mist Cleanser tackles makeup and impurities without completely stripping the skin.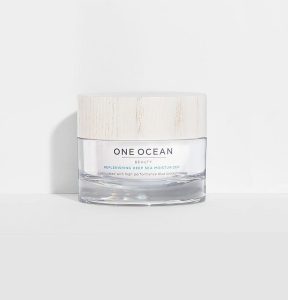 Finding an effective moisturizer is harder than you would think. Good thing that I love One Ocean Beauty's. When I was home recently, my mom was caught using some and she admitted to loving it more than her tried-and-true Clinique. It's lightweight but locks in moisture, containing protective marine actives from the Antarctic.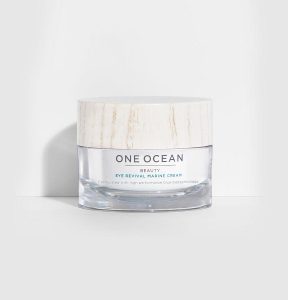 Light weight eye creams are a must in every woman (and man's!) skincare routine. The Eye Revival Marine Cream is clinically-proven to visibly reduce puffy eyeballs and dark circles. At the same time, the cream replenishes the skin, improves elasticity and reduces fine lines and wrinkles. Win, win, win, win, win.