When it comes to my skincare routine, it's fair to say that I take it seriously. It's my moment in the morning to welcome the day. When evening comes, it's my way of unwinding. I associate my skincare routine with unadulterated, uninterrupted happiness and I intend to keep it that way. While some stick to their very specific set of products, I like to keep my routine fresh at all times. That way, when I discover a new line or product, it folds easily into my moment of self-care. K-Beauty is the embodiment of the self-care movement and Peach and Lily is my latest obsession.
For those who aren't familiar, K-Beauty is the term that encompasses skincare products from South Korea. The products are mostly focused on the health and hydration of the skin. K-Beauty puts on emphasis on skincare rather than makeup as beauty standards in that part of the world differ from here. They value youthful, clean-looking skin over an overly made up face. This is something I can easily get behind.
That's where Peach and Lily comes in. Peach and Lily is the wunderkind of founder Alicia Yoon. After growing up in South Korea, Alicia took her penchant for beauty and skincare to the next level after finding that helping people improve their skin was more rewarding than a world of finance and consulting. In 2012, Yoon left her job and launched Peach and Lily with a goal to empower others to transform their skin using good information, advice and innovations that only Asia can offer. While the Peach and Lily site hosts a smorgasbord of K-Beauty products, their namesake line is my personal favorite.
Familiarize yourself with some of my favorites from the Peach and Lily collection below. Once you start incorporating the products into your routine, your skin won't be the same.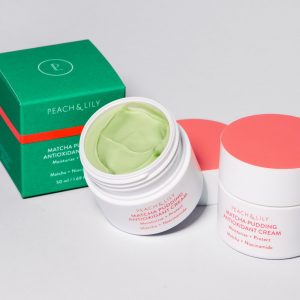 Fun fact: I hate the taste of matcha. I had a bad experience with it back in 2016 and have been scarred since. However, this Matcha Pudding Antioxidant Cream is seriously changing my tune. It's lightweight, velvety and breathable, perfecting more morning and evening applications. For those with oily skin, this will help reduce shine. For those who suffer from dry skin (like me), it intensely hydrates without feeling heavy.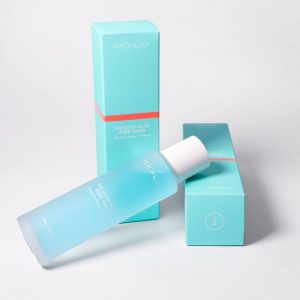 Toning is so, so important and it's the one step I find a lot of my friends skipping. A good toner like Peach and Lily's Good Acids Pore Toner helps to gently slough away dead skin cells. The blend of AHA and salicylic acid is gentle enough for every day use. Applying post-cleanse will help shrink pores without the harshness of your typical treatment lotion or toner.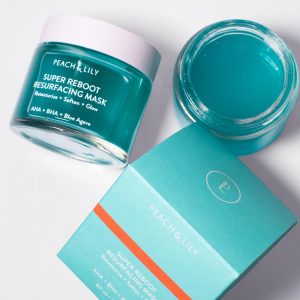 A skincare roundup just wouldn't be the same without a mask in there somewhere. The Super Reboot Resurfacing Mask gently exfoliates, resurfaces and re-textures skin. Dead skin cells are unglued and your skin is for all intents and purposes, "de-gunked." My skin can randomly get bumpy and rough; this mask is my go-to for those flare ups. Does your current mask do all that? Didn't think so.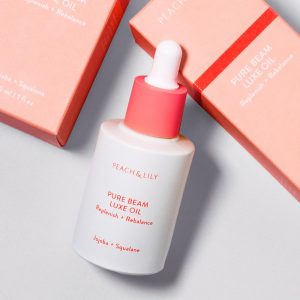 100% natural and plant-based, say hello to the Peach and Lily Pure Beam Luxe Oil. This is about to be your new favorite. The oil is non-greasy and doesn't clog pores like so many oils do. In simple terms, the oil delivers fatty acids and antioxidants to the skin while reinforcing the skin's lipid barrier. I like to use this at night to let it soak in overnight. That being said, it absorbs super quickly so morning application is not out of reach, either.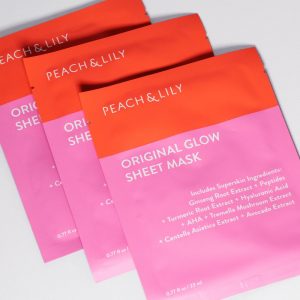 You know the feeling when you've had a great night's sleep, drank a ton of water and feel overall well-rested? Of course you don't! Who does these days? Achieve the essence of that feeling with Peach and Lily's Original Glow Sheet Mask. The mask has elements of anti-aging, hydration and brightening botanicals to help you achieve radiant and bouncy skin. Unlike a lot of sheet masks, this one has just the right amount of serum, leaving no sticky residue in its wake.
Get real time update about this post categories directly on your device, subscribe now.