Electronic tools and skincare are not a new thing. For centuries (okay, maybe not centuries) but at least in the last 25 years, incorporating electronics into skincare routines has become more and more en vogue. I, myself, have dabbled only slightly in this realm, using my mom's battery-charged facial cleanser once in a blue moon. That was until I discovered PMD Beauty, a company that is upping the game and quality of electronic skincare tools.
From Amazon to Revolve to Dermstore, people are getting more and more onboard with PMD's offerings. They offer smart beauty tools and skincare products that inspire and "Build Confidence." These products utilize smart, safe and most importantly, convenient technology that allows you to fulfill your skincare goals. First and foremost, all PMD tools are safe and work in harmony to help achieve your very best skin. They've also got a price point that can't be beat with tools coming easily under $200 a pop. If you're new to electronic tools in your skincare routine, check out my thoughts on the PMD Clean and Personal Microderm below.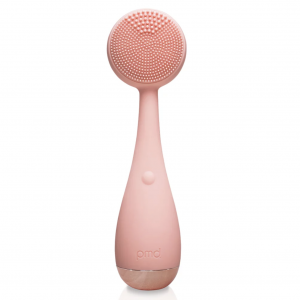 PMD Clean is your premier smart facial cleansing device. Unlike other tools on the market, PMD Clean vibrates over 7,000 times in a minute, invigorating and awakening skin cells. PMD's SonicGlow technology works to provide skin a deep cleanse but also to lift, firm and tone problem areas. The device is two-sided: one is used to aid your daily cleanse while the other side is used to massage in serums and oils. Another great feature? The silicone brush head never needs to be replaced. It's my go-to tool in the morning and evening when I want to give my face an extra boost.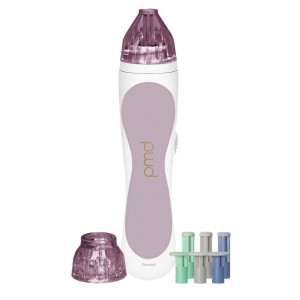 If you haven't microdermed before, might I suggest you get on it ASAP. Rather than head to the spa and pay hundreds and hundreds of dollars, PMD has the Personal Microderm that is the gift that keeps on giving. By microderming on a weekly basic, you'll reveal the smoother, brighter skin that wants to be let out. PMD's Spinning Disc Technology and Vacuum Suction leaves skin looking fresh while reducing the appearance of fine lines, blemishes and enlarged pores. The before and after shots on the PMD website are enough to convince even the most skeptic of skeptics.
When purchasing a beauty tool or device, it's important to be thoughtful. It is your skin after all. Just as you consider the products you put on your skin, how you put it on your skin is also important. I like PMD because they feel like second nature at this point. The tools are easy to use and clean and yield real results that are exciting to see.
Get real time update about this post categories directly on your device, subscribe now.