Taking care of my hair has always been a little bit of a wash (pun intended). The fact is, Les Littles readers, I'm lazy. I don't know how to curl my hair. I'm comfortable using cheap shampoo and conditioner. I get my hair cut once a year and have never dyed it. For the most part, my laziness pays off and my hair is fine with no product or fine-tuning. However, I've recently been looking at myself in the morning, wishing for more. Little did I know, I was wishing for Prose.
Prose is, in short, incredible. In long (see what I did there), it's a direct-to-consumer hair care company that is changing how women buy hair care products and how they treat their hair.
Some Prose Background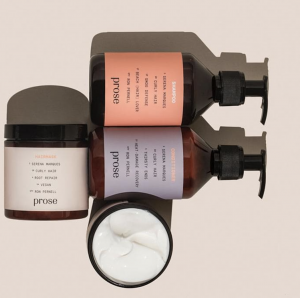 Before you read anything else, you should know Prose is a company to get behind. Using a portfolio of 76 natural ingredients, they're dedicated to providing top-notch, high-quality product to every customer. Made from sustainable resources, the products you receive are good for you and good for the environment.
The Prose Quiz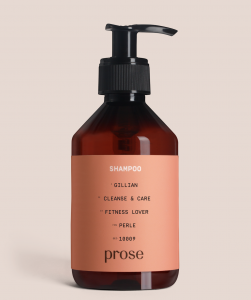 The quiz is extensive. Sit down and buckle up. Prose goes beyond just your hair type and asks you questions about your lifestyle. If you live in a place with high pollution or if you are a frequent swimming pool user, Prose takes that into account to craft and create a formula that is made just for you. Just when you thought it couldn't be any more customizable, the quiz goes so far as to ask if you want your products to be vegan, gluten-free, silicone-free or even fragrance-free.
Beyond all of this, taking the quiz was just plain fun. I felt like I was taking full inventory of what my dream hair product would be if I had the chance to create it (because I did). Take your time when taking the quiz to make sure you're getting the most out of your customized product.
The Products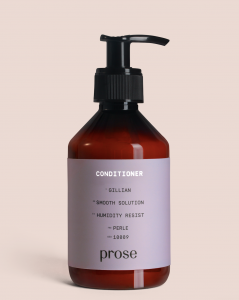 Based on your quiz, Prose then sends you three specially created products: Shampoo, Conditioner and a Hair Mask using the scents and ingredients that you specified during the quiz. The products are beautifully packaged, each personalized with your name on the bottle including a "Use By" date as well as the scent and a little phrase describing the bottle's personality.
Additionally, Prose sends you an awesome step-by-step guide through your three products in your personalized box. By using the results from the quiz, they breakdown your hair and scalp needs, the goals that you defined in your quiz, the in-depth routine as well as the ingredients that went into making your hair care. For example, all three of my products include sunflower seed oil to help rebalance my scalp which was a goal of mine from the beginning.
The specificity by which you use the products is important. Prose includes detailed instructions for each product. For example, for my personalized shampoo, they have me pump 4-5 times in my palm and then mix in a little water before lathering from roots to tips. The conditioner acts the same way, directing a certain amount for optimal usage.
The Outcome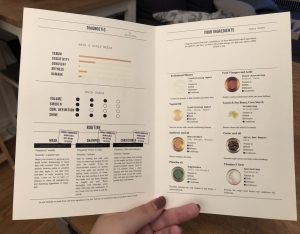 I've been using Prose for two weeks now and absolutely love it. I like having a streamlined hair care routine for the first time, customized to my hair and activity level. Before, I was using the cheapest drugstore brand. It's the first time that I feel like my shampoo and conditioner are actually working for me. It will be hard to turn back.