Growing up, in the age old battle of fruits versus veggies, I was firmly a veggies person. In fact, my mom would attest that it was legitimately difficult to get me to eat fruit. Now, in the ripe old age of 24, I've seen the light. No, no, I haven't started buying cartons of strawberries and bushels of bananas. Instead, I've found my love of fruit manifest in a line of watermelon skincare, courtesy of Purlisse.
Created by former actress Jennifer Yen, Purlisse was founded to share the beauty and spirit of Asian skincare. While they have much, much more than just their watermelon skincare, this just happens to be my favorite. Not only is the packaging perfect for my vanity, the products are revitalizing my skin when it needs it most. Summertime is not great to Gilly. Sweat, clogged pores and redness are all commonplace. I'm pleased to say that this changed as a result of Purlisse's watermelon line. Check out my favorites below.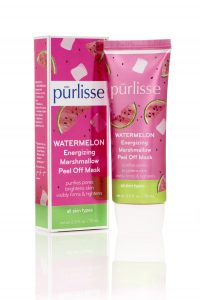 I'm lucky enough to have gotten my hands on the Watermelon Energizing Marshmallow Peel Off Mask before it hit the public. It was so hard not to scream to the heavens how much I enjoyed it. It energizes my skin and leaves my face with a noticeable glow after using. Packed with antioxidants, the marshmallow texture works to brighten and tighten skin.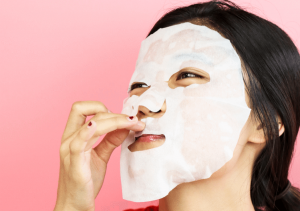 Who doesn't love a sheet mask? I, for one, am a huge fan. I would say I use sheet masks 2-3 times a week, depending on my schedule. I'm happy to say that the Watermelon Energizing Sheet Mask has definitely made my rotation. Cooling and hydrating, it works to awaken tired looking skin. Vitamin A, B and C work to hydrate and lock in moisture while Aloe Vera reduces inflammation or redness and Cucumber soothes and refreshes. It's a pinch-hitter in times of skin crisis.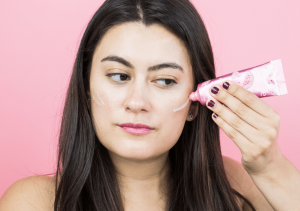 Lightweight summer cream is hard to come by. Luckily, Purlisse has a delightful oil-free gel cream to get us through the summer months. Similar to the other watermelon products, this Watermelon Energizing Aqua Balm instantly energizes, refreshes, soothes skin while providing hydration. It also includes white tea in it's ingredient list which helps protect skin from cellular damage.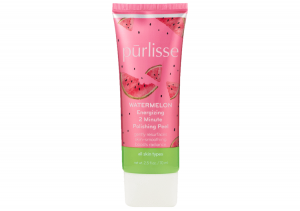 It's important during summer to exfoliate intelligently, especially if your face has been getting some sun. You don't want to over-exfoliate; it'll only result in damage. Instead, I've been using the Watermelon Energizing 2 Minute Polishing Peel to help combat oiliness. Complete with Glycolic Acid, it helps gently exfoliate & brighten skin in only 2 minutes.