Another week, another skincare recommendation for all the Les Littles readers out there. This week, I bring you the wonder of Ranavat Botanics. Ranavat, inspired by Michelle Ranavat's last name, comes from Rajasthan, India, or the "Land of Kings." It pays respect to the indulgent rituals of past kings and queens where they prioritized self-care. This is something we can all get behind in the 21st century.
Let's not forget the make-up of the products. Using ingredients like saffron, roses and calendula petals, inner and outer radiance can be more easily achieved. I had a chance to interview Ranavat herself; I find that when you have a connection to the founder of a company, you're more likely to feel connected to the brand's higher purpose.
More On Ranavat Botanics
When asked about her favorites from the brand, she expressed that "Each product in the line is deeply personal – I take the time to source, refine the formulas and dig into the history of each ingredient."
When it comes to her favorite part of running the brand, you could feel the enthusiasm. "What keeps me going are the stories I hear in the community and the impact Ranavat has made. One big example is my friend Shruti (@pajamamama512); she went through a very difficult time, undergoing chemo for her breast cancer and during her surgery she took a Tonique with her to the hospital because it made her feel special." It's moments like this that make Ranavat so special to the beauty community.
For those looking to break into the beauty industry, Ranavant had some sage advice. "Lean into your own story and individuality to create your line. The beauty industry is so crowded with products, and it is incredibly important to have a point of differentiation and to share something that has personal meeting to you."
Without further ado, I'm excited to share my favorites from the Ranavat Botanics line.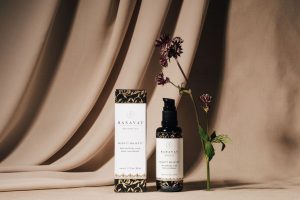 Hair serums might just be my new favorite thing. The Mighty Majesty Huile Extraordinaire functions as an overnight, deep-conditioning masque that you can wash out in the morning. I actually prefer to use a light application as a finishing product. Hello, lustrous strands!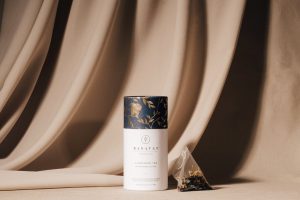 So no, this is not necessarily skincare but it does play into the self-care ceremony. Carefully-Crafted with organic Darjeeling, this tea is often referred to as the "Champagne of teas." I love making a cup in the morning before I start my skincare routine. It's my favorite way to start the day.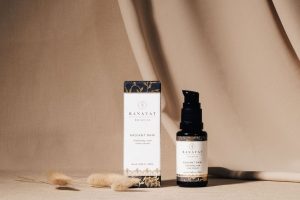 This Saffron-infused Tincture breathes new life into your skin — seriously! Gently massage just a few drops of the serum on a freshly cleansed face morning and night and you'll see what I see: brightened and refreshed skin.