I have been a fan of Solid & Striped for eons. Beloved by celebrities and common folks alike, the suits have a way of celebrating all bodies while still looking fabulous. With summer in full swing, what better time to stock up on some new swimwear for the beach?
From bikinis to one-pieces, Solid & Striped has you covered no matter what style you prefer. Beach-goers will flock to know where you got your suit.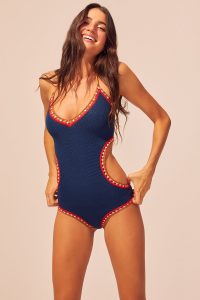 While you're on a buying kick with Solid & Striped, also make sure to snag their brand new sunscreen. As we know, not wearing sunscreen is one of the cardinal sins. Check out Solid & Striped's two debut suncare products below. Since I started using them, they haven't left my beach bag.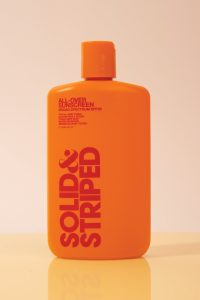 Say hello to your new go-to, everyday sunscreen. While Solid & Striped also offers a face-focused sunscreen (we'll get to that in a minute), the All-Over Sunscreen can be used for both face & body.
What's even cooler about this sunscreen than competitors? It'll protect you and the oceans with a coral-reef safe formula. It's lightweight. It's quick-absorbing. And you need it in your life.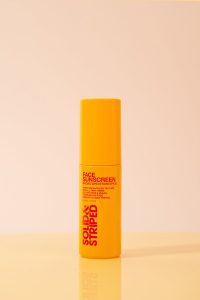 Like everyone else, I'm pretty protective of my face. I go to great lengths to make sure I always have a hat on hand and large sunglasses to make sure my skin has the protection it needs. Now, I have another weapon in my arsenal: the Face Sunscreen.
It's sheer and weightless texture is perfect for both the beach and everyday use. The sunscreen feels more like a serum with a natural tint to boot. Even better? There's no white residue leftover.