Since becoming a mom, my hair routine has been reduced to either washing it and letting it air dry or adding some dry shampoo and throw it in a bun. But as summer comesspeeding around the bend, I am thinking my not-really-lazy-but-raising-tiny-humans look needs freshened up a bit. I am always so envious when I see a cool mom at pickup with amazing hair.
I will say (as a warning to anyone beginning a web search) when starting this journey, I was ecstatic when I found an article touting no heat styles all lazy girls need. Sign me up, right? Wrong, it was an article in a magazine for teens, and I am not a teen. Nor could I ever pull off half the super cute hairstyles they were showing. But onward I searched and found some super cute and somewhat easy to pull off no heat styles for busy moms who want to look stylish this summer.
Two Minute Low Braided Bun
So this is one of my all-time favorites when my hair is a bit longer. I just love the way it looks, especially when we are at the beach. I also love it because I have a lot of hair and when it's long, it gets hot. This cute style keeps it up and off the back of my neck.
Half Braided PonyTail
Okay, so I will admit that I go through phases that I wear my hair in a ponytail so much that I forget what it looks like when it's not up. Then I do see it and realize I am in desperate need of a haircut which is why I had it up in the first place… Anyway, if you want to spice it up a bit, a half braid ponytail is fun, and there are about a million ways you can do them.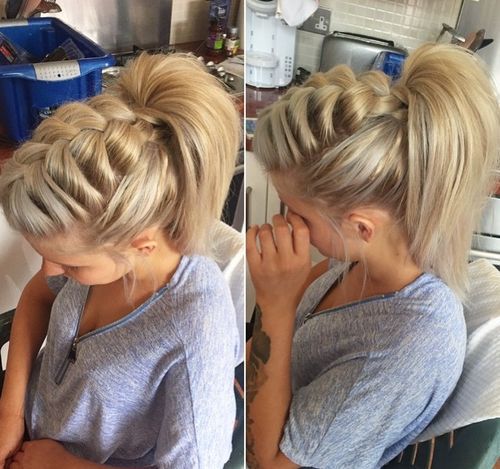 Simple Twist Hairstyle
Not so great at braiding? But you still want a quick and super fun style? Give this twist a try. It's great for short and medium hair lengths. And if I can do it, anyone can.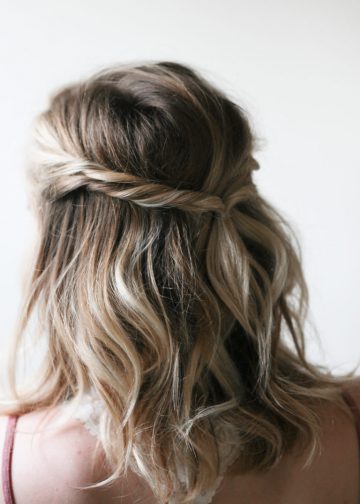 Try a Half-Bun
When you are just not feeling it but have to pull yourself together, this is the look for you. While I can't pull it off, I have seen lots of ladies who have.
Braid it Upside-Down
Okay, this one is probably one of my favorites and is super cute. I can't wait for my hair to be long enough again to try it. It looks a little intimidating at first, but I found a tutorial that gives you two ways to get it done.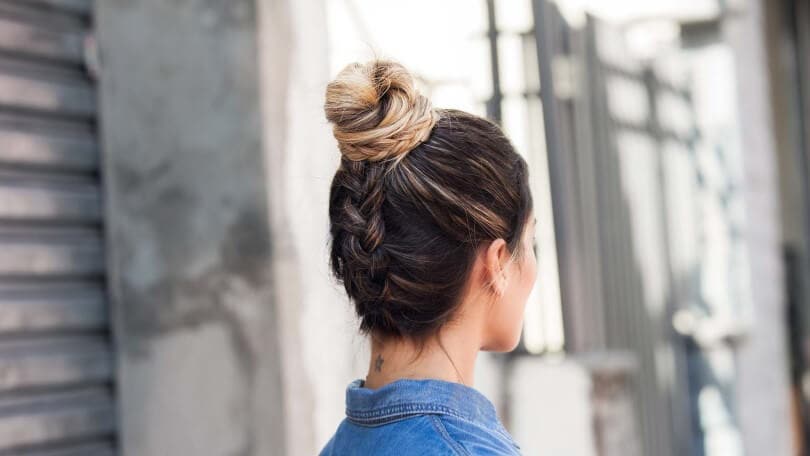 Alright ladies, grab the dry shampoo, ponytail holders, and bobby pins and create some fabulous summer hair.