There is nothing sweeter than discovering a new product that you love. What's even sweeter? Discovering an entire brand that you love. For me, that brand is Verb. Once upon a time, I was scrolling Instagram (as I do) when a micro-influencer I followed posted about Verb. She claimed it had completely changed her hair for the better; Based on that statement, I knew I had to see for myself.
To know the brand is to know four things: they're Austin born, New York raised, priced right and made with only good stuff. Let's break that down. Austin acts as the inspiration behind the brand, channeling the city's effortless style and easy going lifestyle. The brand grew to be what it is in New York City, where I live in currently. They're affordable but made with high-end ingredients, bringing together 'priced right' and 'made with only good stuff.' Suffice to say, it's time you tried everything. Below, I've broken down my favorites from the brand.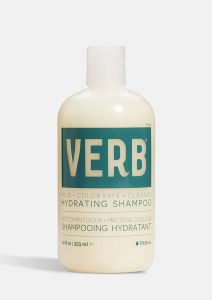 Let's start with the basics: your shampoo and conditioner (found below). While Verb has a variety of shampoos and conditioners, I'm a huge fan of the Hydrating Shampoo and Conditioner. The shampoo is designed to cleanse hair, replenish moisture and provide natural UV protection. Combined with the conditioner, it leaves my hair feeling super soft and smooth with minimal tangles post-shower.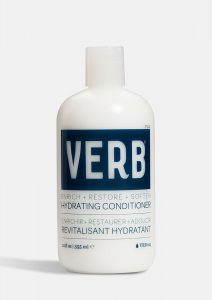 Verb describes their Hydrating Conditioner as "intensely moisturizing" and I couldn't agree more. I've noticed that my hair just feelsbettersince using it. It's softer with less breakage. I barely need to comb through my hair after my shower which is a major plus.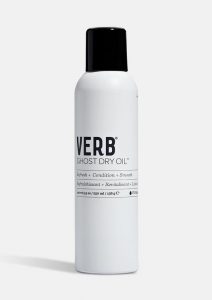 Extending a blowout just got so much easier. This lightweight Ghost Dry Oil works to condition ends, add shine and save you that extra day of not showering. For someone who has a crazy schedule, the Ghost Dry Oil is your saving grace. The time it saves you is incredibly valuable.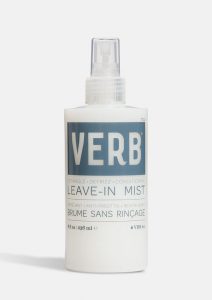 I like to call this a "holy grail" product. It's a multitasking leave-in conditioner that does an incredible amount. So much, it's almost too long to list: it moisturizes, detangles, nourishes, smoothes, tames frizz, repairs ends, adds shine, prevents breakage while also enhancing elasticity and prepping for styling. Having this in your arsenal is non-negotiable.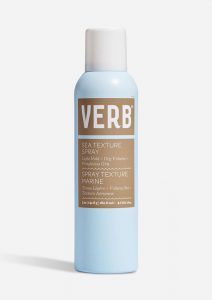 There are few things in life I love more than a sea spray. Unfortunately, it's hard to find one that lives up to it's promise of creating beach waves with a few spritzes. I'm happy to report that the Sea Texture Spray stays good to it's word. I like to use it before and after curling my hair to create more volume and waves. The result is a lasting beach-y vibe, no matter what the occasion.