It has been a treat getting back into my smoothie game. I wake up nice and early, hit the gym, take a quick shower and then begin the very simple process of making my smoothie. A little frozen strawberries here, a splash of almond milk there – I've got it down to a near science. In this recent quest for all things health and wellness, I've been exploring all sorts of modern wellness brands for ways to amp up my smoothies. I'm happy to announce I've found another brand that I've begun to include in the rotation. Wylde One creates "high quality, trustworthy, no b.s. wellness essentials to help fuel you in your daily life."
Essentially, their mission is one that we can get behind: to help you feel better, think better, move better and bring out your personal best. I originally discovered the brand wandering around the Free People store in NYC. I grabbed a packet of one of their supplements and I was off to the races. After reaching out to let them know how much I loved it, they were kind enough to send me their Adaptogenic Wellness Elixirs Daily Variety Pack so I could try them all. Not only have they been incredibly effective, I also love how portable they are. Instead of lugging around a huge container of supplements, I can grab one of these packets and throw it in my work bag for later. Check out my two favorites below!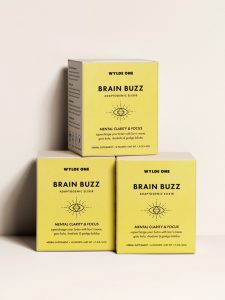 Most days, I start with either an internal meeting or a call with clients. Prepping your brain for that sort of attention in the morning is no small feat! That's why I channel Brain Buzz for those particularly intense mornings at work. It's a combination of all-natural nootropics and adaptogens that enhance concentration, mental clarity, alertness, memory and overall cognitive function. All of Wylde One's elixirs can be moved into water, coffee, tea, nut milk or smoothies.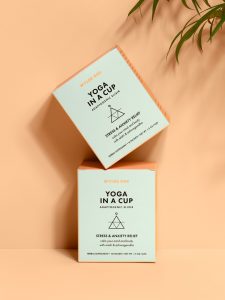 Made with Reishi and Ashwagandha, Yoga In A Cup is for when you need to chill the heck out. Big meeting making you nervous? Family stress getting in the way? Yoga In A Cup is a balancing elixir that reduces stress and anxiety while also calming the mind and body. While I'll occasionally add this to my smoothie in the morning, it's also great right before bed mixed in with warm nut milk. It's sweet dream-ensured!